Are you hosting a small meeting or looking for a perfect place to have your holiday event? Welcome to Monterey County, where feeling inspired isn't just a talking point, but an indelible part of who we are! There are many options and spaces to ensure your guests are taken care of! Enjoy delicious food and an intimate setting to relax with colleagues after a long meeting or spark new ideas for your team.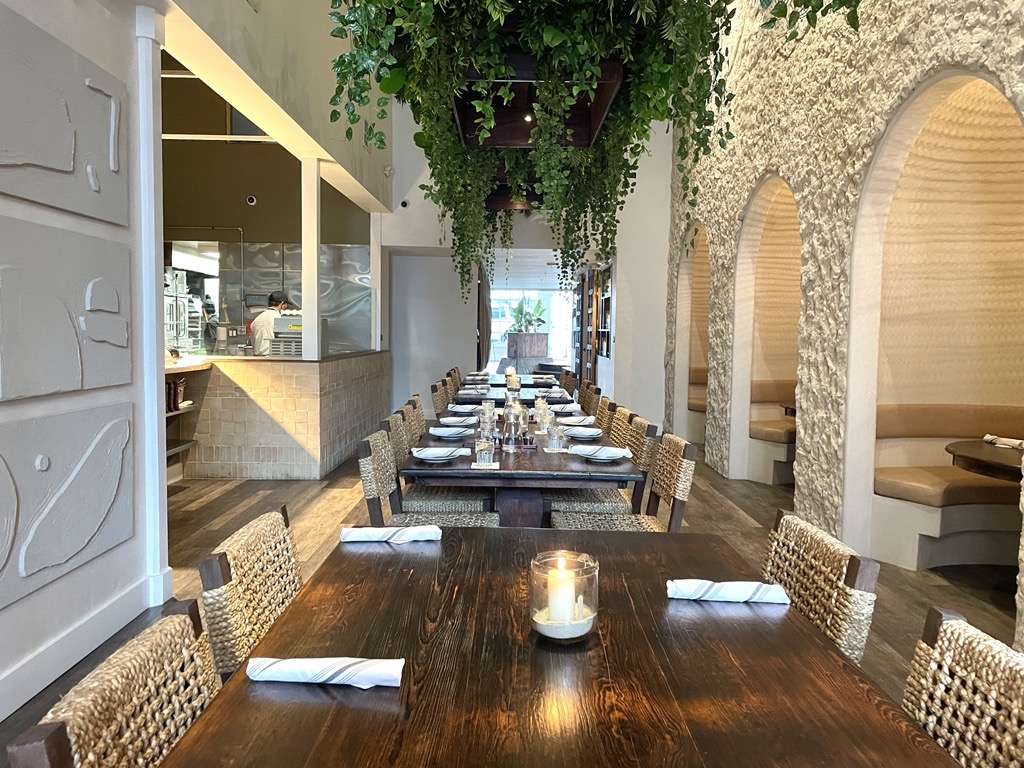 Experience Mexico's Riviera Maya at downtown Monterey's newest restaurant. This restaurant has a private dining room that can accommodate 16-18 guests. Your guests will appreciate the unique ambiance, house-made chips and salsa, and delicious Mexican-inspired food!
Embrace the warm atmosphere and Oaxaca-inspired dishes at Cultura! This restaurant is equipped with space to accommodate as little as 25 guests to as many as 110 guests. Explore the ancestral flavors of Oaxaca with one of the custom-built menus that cater to your group's needs. A/V rentals and recommendations for entertainment such as salsa dancers, mariachi bands, flamenco guitarists, and florists are available as well.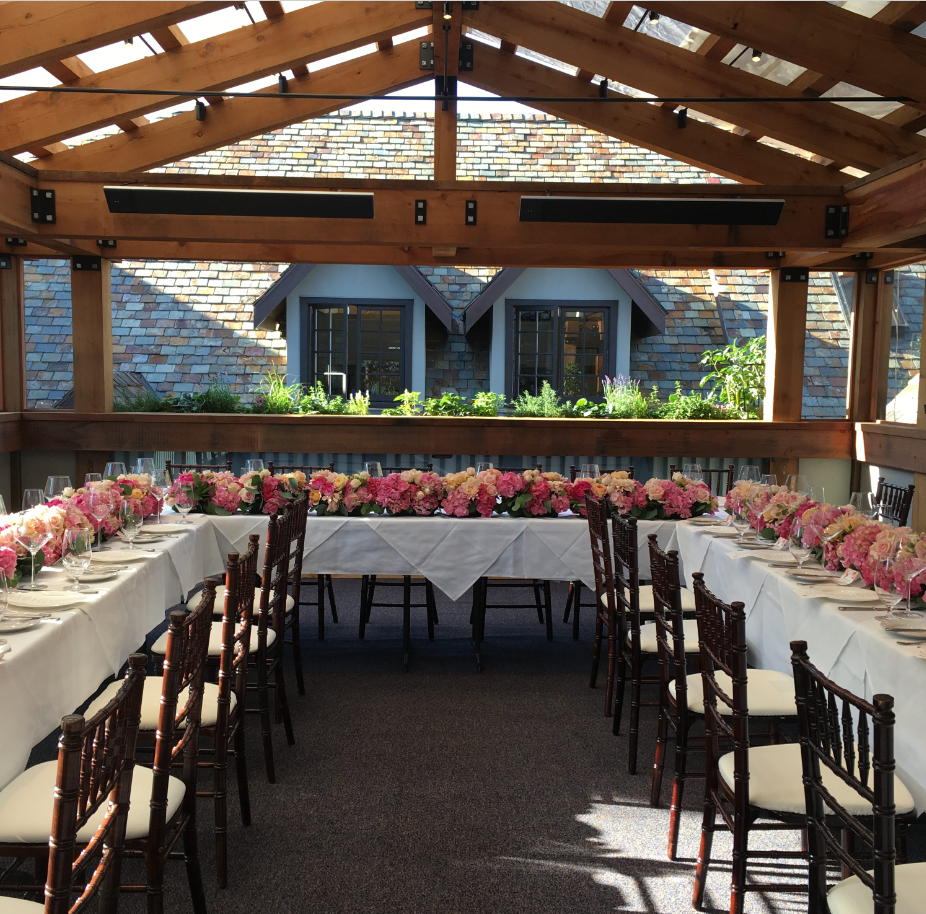 Photo Credit: Grasing's Restaurant
Enjoy this quaint setting surrounded by sliding windows and a rustic wood beam roof. The Rooftop Garden at Grasing's Restaurant is the perfect space for an intimate group meeting for up to 40 guests. Buyouts for the restaurant are also available for up to 130 guests. 
Lalla Grill is locally owned and ready to serve fresh organic ingredients close to home. Choose from one of its two locations to host your event. Enjoy the heated outdoor seating on the patio at Lalla Grill Del Monte. This restaurant can host up to 80 guests on the patio and 110 for the entire restaurant. There is also the option to have a curated menu that includes a salad, entree, and dessert. Looking to have an event with a view? Lalla Grill Oceanside can host a minimum of 50 guests to 110 guests for a restaurant buyout or up to 45 guests for a private event downstairs. There is a curated menu or there is an option to have a buffet style menu. 
Montrio combines European and American cuisines to create one of the greenest menus in Monterey. Located in a historic Monterey firehouse, there is plenty of room to host your private event. Offering three spaces that can accommodate groups between 20 to 150 guests, you and your group will be sure to find the right fit here. Floral arrangements, A/V equipment, unique cocktails, or a diverse menu is available upon request.  
Serving food with a southwestern flair on their wood-burning grill and smoker, Rio Grill is a great option to host your private event. There is the Barrel Room which features a wine barrel-themed ceiling and vintage oak wine cases that seats up to 28 guests, or the Sante Fe Room which offers its own Cantina-style bar and can seat up to 45 guests. When booking an event, their team will work together to create a perfectly paired menu with wines, cocktails, and the right ambiance. 
Located on the Old Fisherman's Wharf, Rockfish Harbor & Grill offers private and semi-private dining areas accommodating groups of 8 to 50 guests. Its group dining option includes a choice of three different menus including a salad, appetizer, entrée, and dessert. Your guests will be sure to enjoy the ambiance, waterfront views, and exciting menu items.  
Host your event with views of the natural beauty of the California coastline. Using seafood and produce that is locally sourced, Saltwood Kitchen & Oysterette's culinary team will create a custom menu that works for everyone. Your meeting can take place inside or outside with the featured two rooms or three adjoining decks. Also offered is team building, where your group can take part in a cooking demonstration or learn Mixology 101 with one of their mixologists. Audiovisual support is available as well.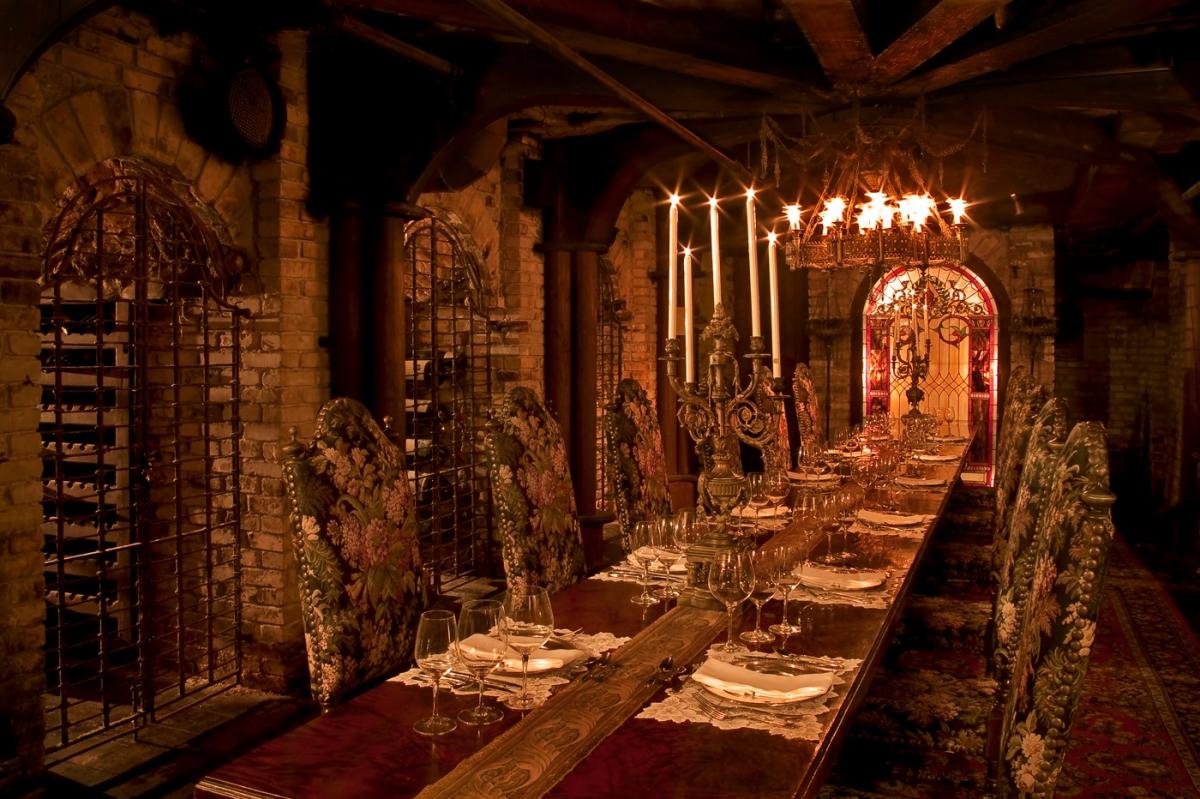 Photo Credit: Sardine Factory
The Sardine Factory offers multiple dining rooms to host your private event. Rooms that range from 11 guests to 100 guests, your group will appreciate the history of each room, such as The Captain's Room which pays tribute to California's maritime history, or the Steinbeck Room which displays memorabilia of the rich history of Cannery Row.  Enjoy fresh, sustainable seafood prepared by award-winning chefs and wine that features more than 2,000 labels and 20,000 bottles.  
This steakhouse offers a variety of intimate room options both indoors and outdoors. Tarpy's Roadhouse has patios, private dining rooms, and courtyards available for your group. Whether it be a group of 12 guests or 80 guests, you will be able to enjoy custom menus along with creative cocktails and wine pairings with a great ambiance.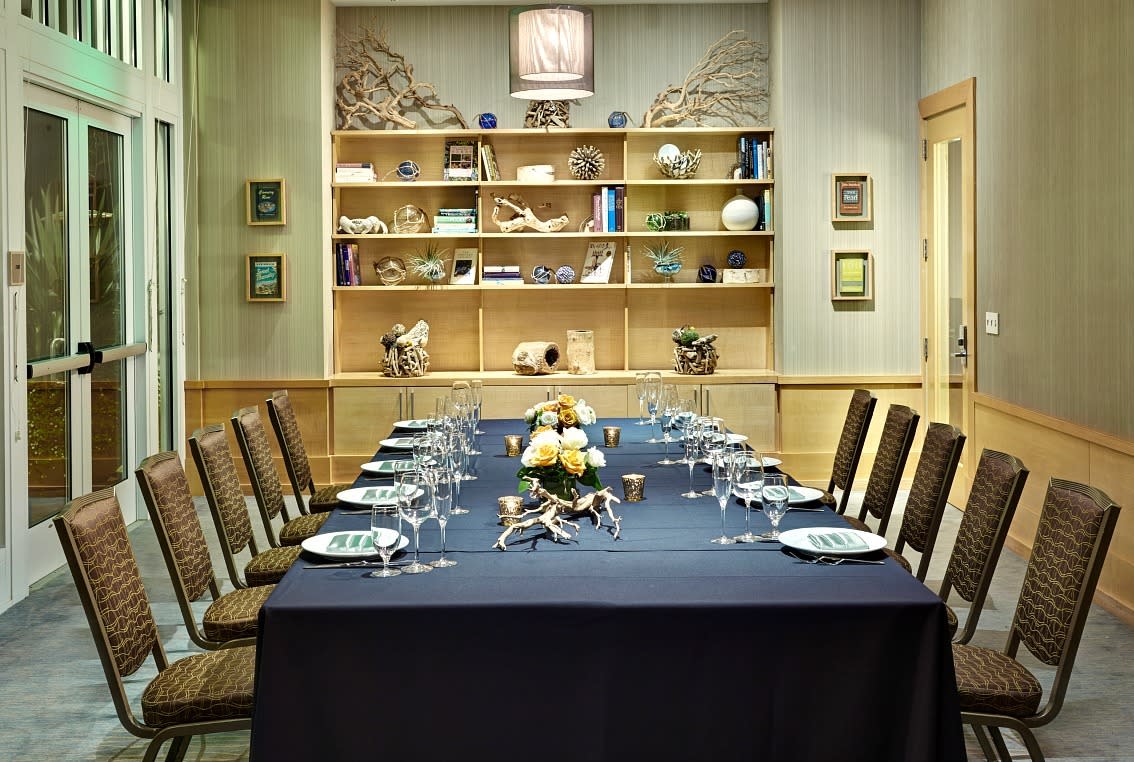 Photo Credit: The C Restaurant and Bar
Enjoy the ocean view and an intimate private dining experience at The Library room. Made for groups of up to 24 guests, this space provides a unique setting and first-edition John Steinbeck novels as decor. Your group has the option to choose from a fresh menu of sustainable seafood and upscale coastal cuisine and cocktails, or a customized selection is available upon request. 
Whichever place you choose to have your private meeting or event, Monterey County is all in, all invested, and all insanely motivated to make your meeting the best yet!