Every August, Pebble Beach becomes the center of the motoring universe, with auto enthusiasts coming from all corners of the globe to experience the beauty, style, and history on display at the Pebble Beach Concours d'Elegance. Leading up to Concours Sunday is a week full of incredible events and activations, and the best part is many of these experiences are open to the public at no cost. Read on for tips to plan your Pebble Beach Automotive Week!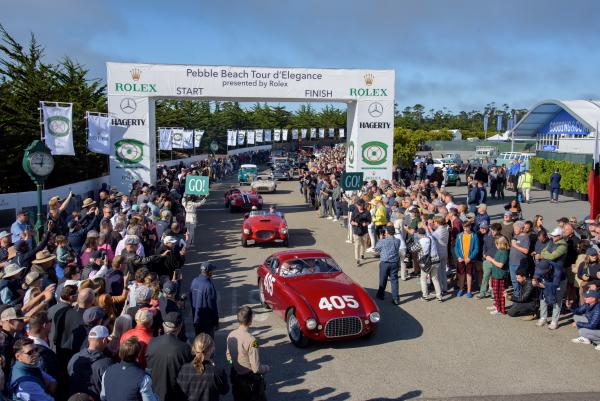 On Thursday, August 17 we'll celebrate 25 years of the Pebble Beach Tour d'Elegance. An exhibition of elegance in motion, the annual Pebble Beach Tour d'Elegance features more than 150 Concours entrants seeking to prove they are roadworthy and gain an advantage in the Pebble Beach Concours.  
The Tour begins in Pebble Beach, traces 17-Mile Drive, Highway One to Big Sur, and then returns to Pebble Beach to cross the Finish line (view the Tour d'Elegance route map here). This is a great opportunity to get a first glimpse of the beautiful cars that will grace the show field on Concours Sunday as the public is invited to view the Tour d'Elegance without fee.  
For all you early birds, there's nothing like hearing and feeling the engines revving at the Start in Pebble Beach at Portola Road & Stevenson Drive. Be sure to get there bright and early though — the cars begin to line up before 7:00 a.m. and leave promptly at 9:00 a.m.!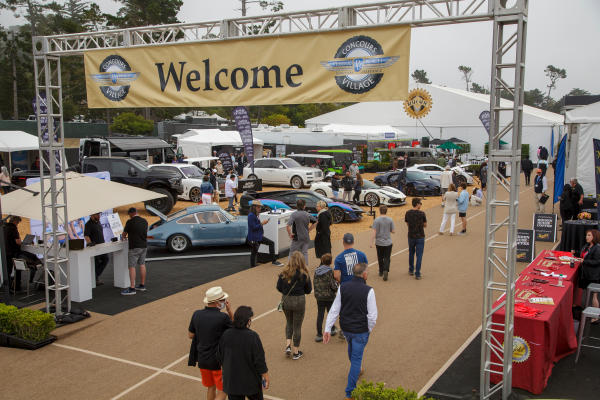 Concours Village is your hub for Pebble Beach Automotive Week, and is conveniently located across from the Pebble Beach Auctions presented by Gooding & Company at Forest Lake Road and Stevenson Drive. Open to the public at no cost, visit and explore all the manufacturer displays and their unique visions, and go for a ride with Lexus and Mercedes-Benz at one of the official Ride & Drives.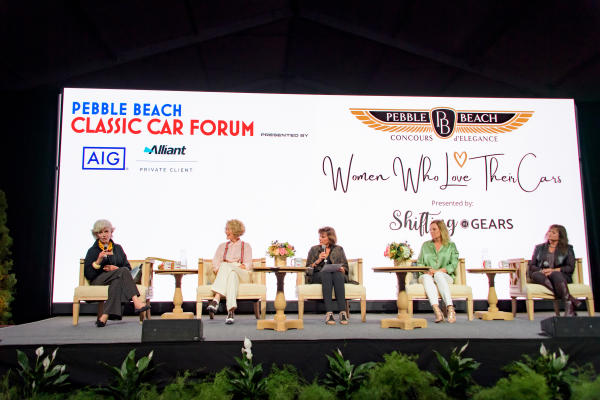 Must-see events for car enthusiasts at Concours Village include the always fascinating speaker panels at the Pebble Beach Classic Car Forums presented by Alliant Private Client, as well as  Pebble Beach RetroAuto where visitors can discover automobilia treasures and take home a piece of Pebble Beach Concours. Looking for a refreshment? Fuel up at Brewjee Coffee Bar or relax outside at the food and beverage concessions. 
Can't fit it all into one day? Come back again as Concours Village is conveniently open Thursday, August 17 – Sunday, August 20.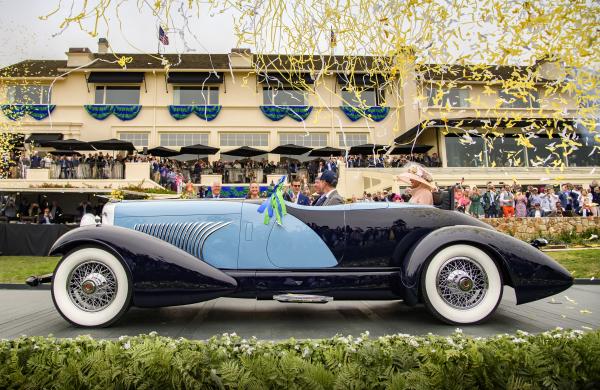 The flagship of Pebble Beach Automotive Week, the Pebble Beach Concours began in 1950 and is the world's premier celebration of the automobile. Each August, the finest collector cars gather on the 18th fairway of the famed Pebble Beach Golf Links to compete to be named Best of Show — the ultimate award for automobiles. Experts critique their elegance, technical merit, and history. In tandem with the competition between extraordinary historic automobiles, the Concours also serves as host to some of the most anticipated concepts and new car debuts.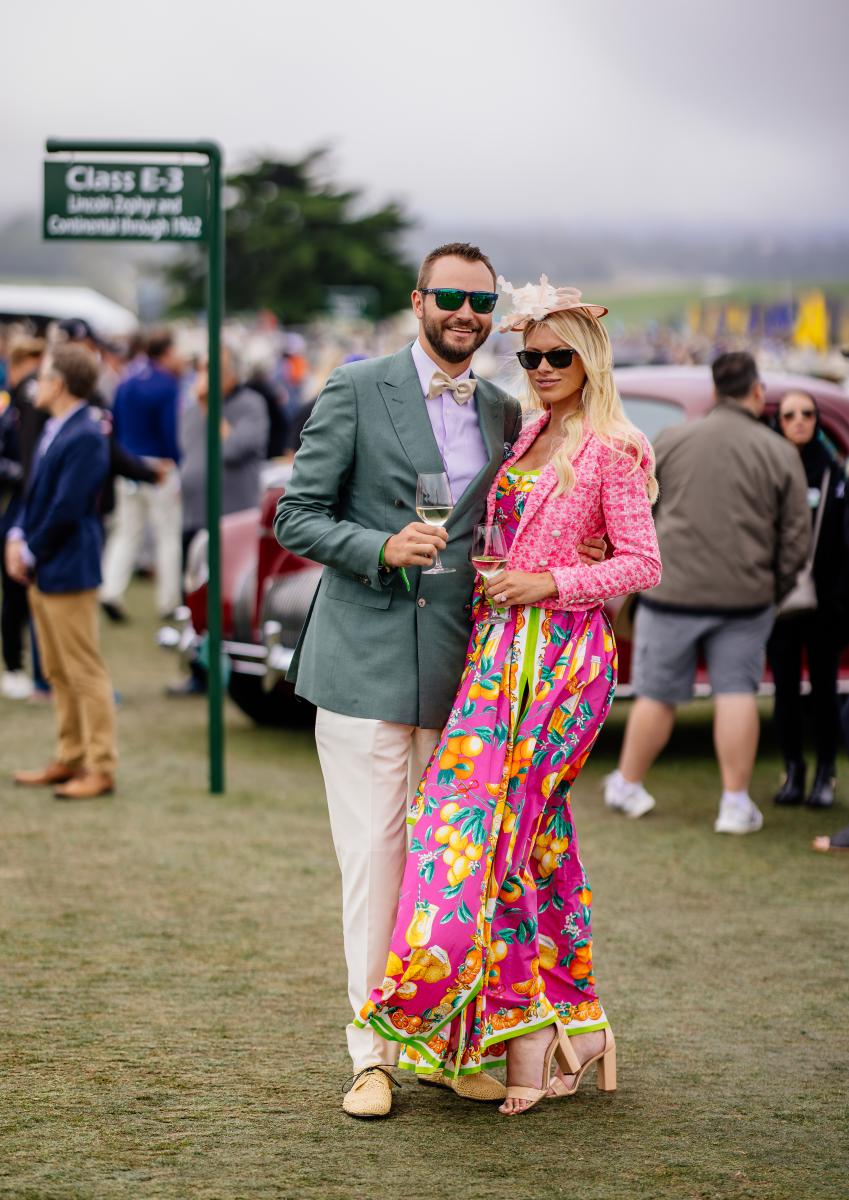 The Concours show field is the stage to more than just the beautiful cars competing for Best of Show against the majestic backdrop of the Pacific Ocean. The show field is the place to see and be seen, and to show off your #ConcoursStyle. From period costumes to fancy hats and lipsticks matching automotive details, we love to see our guests dressed up in their very best! 
There are rooms and suites available at several splendid hotels around the Monterey Peninsula and we are ready to assist you with booking your accommodations.  
Make sure to join us on Sunday, August 20 for the 72nd Pebble Beach Concours d'Elegance.  Click here to purchase tickets. 
Visit our Monterey Car Week page for or additional events, travel information and an interactive map.