Good Vibez Presents, the creative geniuses behind the beloved California Roots Music & Arts Festival, are pleased to announce the return of Rebels & Renegades in 2023. A once-a-year gathering of musical hippies and cowboys in Monterey, California, Rebels & Renegades will once again take place at the Monterey County Fairgrounds, this year bringing music to festivalgoers over three days; October 6-8, 2023. Good Vibez went all out on the programming for Rebels & Renegades 2023, inviting everyone from headliners Turnpike Troubadours, Whiskey Myers, and Wilco; to Grammy-winners Molly Tuttle and The Infamous Stringdusters; to don't-miss up-and-comers like Vincent Neil Emerson and Jaime Wyatt. Tickets are on sale now. A full daily lineup can be found below.
With Rebels & Renegades, promoters Dan and Amy Sheehan and all of the Good Vibez crew enjoyed the challenge of creating a fresh festival experience grown from their family's love of exactly what they are programming: left-of-center country, Americana, folk, outlaw, Texas country, bluegrass, and roots music. Dan Sheehan shares, "What was once just a dream has now become a reality. The line for Rebels & Renegades 2023 is one of the best line ups I have developed for any of our festivals. It was quite the process putting it together over the last 4 months and I am really excited to share it with the world."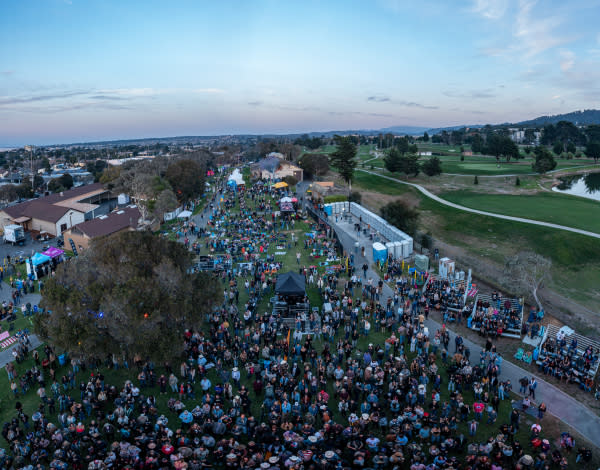 Reverent when it matters and irreverent where a change would do good, Rebels & Renegades is promoters Dan and Amy Sheehan's nod to the outlaw in everyone. The inaugural year of Rebels & Renegades took place in October of 2022 and was celebrated by Rolling Stone for its "no genres allowed" programming ethos. Expanding to 3 days and in '23, fans will have the distinct pleasure of hearing and seeing their favorite bands play the same iconic stage on which Jimi Hendrix set his guitar aflame at 1967's Monterey Pop Festival.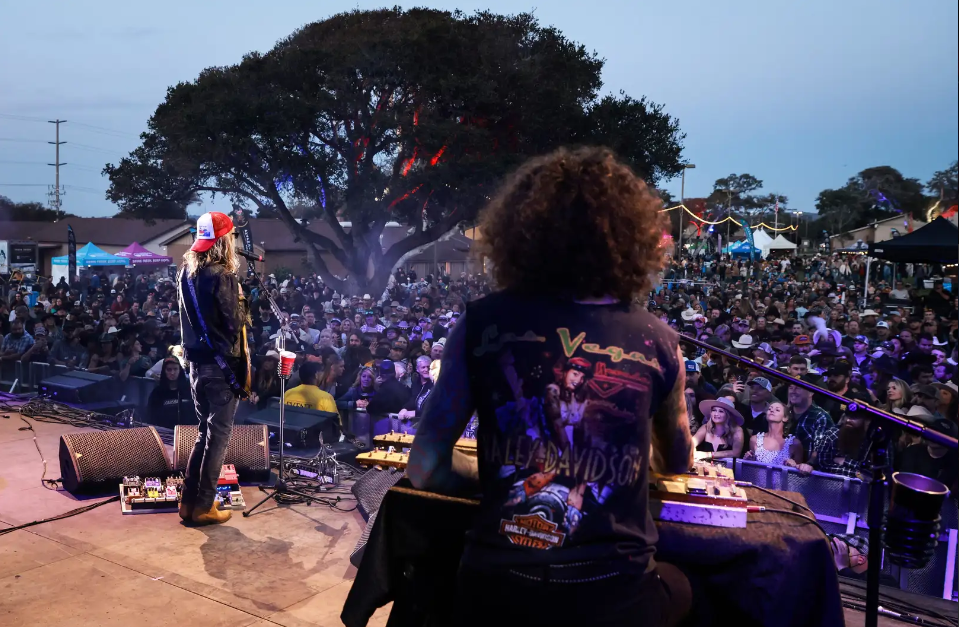 Rebels & Renegades 2023 Lineup
FRIDAY, OCTOBER 6
Turnpike Troubadours
Old Crow Medicine Show
Morgan Wade
Molly Tuttle & Golden Highway
Flatland Cavalry 
The War and Treaty
Brent Cobb
The Steel Woods
Rayland Baxter
Boy Named Banjo
Jamie Wyatt 
TK & The Holy Know-Nothings
Danno Simpson
SATURDAY, OCTOBER 7
Whiskey Myers
Charley Crockett
The Devil Makes Three
Paul Cauthen 
Kurt Vile & The Violators
The California Honeydrops
Jamestown Revival
Reckless Kelly
Vincent Neil Emerson
JD Clayton
Channing Wilson
SUNDAY, OCTOBER 8
Wilco
Shakey Graves
Elle King
The Wood Brothers
Sierra Ferrell 
Shane Smith & The Saints
Whitey Morgan and the 78's
The Infamous Stringdusters
American Aquarium 
Mike and The Moonpies
Wyatt Flores
Peter One
Satsang
Tickets
Rebels & Renegades tickets are on sale at this link. For more information, please visit rebelsandrenegadesfest.com.
A note from Good Vibez Presents re: Land acknowledgment: We acknowledge that the Rebels & Renegades Music Festival, at the Monterey Fair & Event Center, in the Monterey Bay is on the traditional, ancestral territories and homelands of the Esselen, Rumsen, Costanoan, and Ohlone people. To recognize the ancestral lands is an important step in honoring the people who have called the Monterey Bay home from time immemorial and acknowledging their continued presence today. Consistent with our values of community and inclusion, we have a responsibility to acknowledge, honor, and make visible those whose land we work upon.  We are grateful for the opportunity to host community gatherings here.  As we acknowledge the Monterey Bay as the homeland of these tribes, we ask that you, as visitors, treat this place with the same respect as those who walked before you.
About Good Vibez Presents: Good Vibez Presents is a full-circle project for founders and industry veterans, Dan and Amy Sheehan, who have been promoting and producing unforgettable, multidimensional events around the world for decades—most notably the largest reggae-rock festival in the country, California Roots Music & Arts Festival in Monterey and the newly-launched roots, Americana, and outlaw country fest, Rebels & Renegades. Since 2003, Good Vibez has produced hundreds of concerts and festivals all along the West Coast, Hawaii, Arizona, North Carolina, and Mexico, bringing people together with mindful, sustainable gatherings rich with music and art. Centered on their desire to use their platforms to elevate creatives in their community, their events are rooted in supporting local nonprofits and small businesses. "Everyone who walks through our doors is valued. We want everyone to feel as though they are being welcomed into our home for the weekend," says Amy Sheehan. "We strive to give artists a hospitable, safe, and comfortable environment where creativity can thrive. And we work to give fans the coveted you-had-to-be-there memory with every ticket, it's more than just what or who is on stage; it's the food, the drinks, the art installations, the commitment to safety, and the friendliness of our staff."
Good Vibez Presents believes: Community is everything; There is no Planet B; Music ties us together; and your "favorite band" should be a list ten miles long.