Pick up your pot of gold at the end of the rainbow in Monterey! Several local bars and eateries tap into their inner Leprechaun on Sunday, March 17th with all sorts of St. Patrick's Day deals and events sure to turn your palate green!
THE CLUB ROOM AT PORTOLA  HOTEL & SPA
Kick off your St. Patrick's Day festivities a few days early at The Club Room inside the Portola Hotel & Spa. On Thursday, March 14th they offer a special Celtic Irish Whiskey five-course dinner complete with classic corn beef and cabbage as well as whiskey tastings with each course. 6pm-9pm.  2 Portola Plaza, Monterey. $95. 
PETER B'S BREWPUB
Get your fix of all things Irish at local watering hole Peter B's Brewpub. Today they bring out specials like their corned beef and cabbage and crazy deals on beer and bites! The Dave Holodiloff Celtic Group also provides background Irish tunes. 6:30pm-9:30pm. 2 Portola Plaza, Monterey.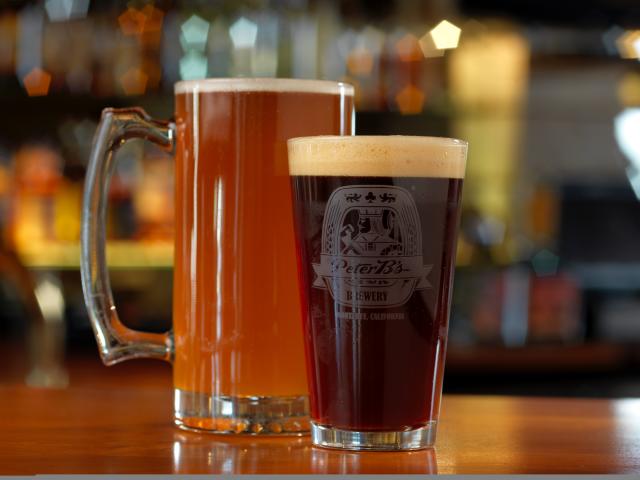 Poppy Hills Golf Course
Go green and spend the day at Poppy Hills Golf Course during a festive St. Patty's Day 9-hole Shotgun. The event also includes an Irish themed dinner and Happy Hour pricing on beer. 2pm-6pm. 3200 Lopez Rd, Pebble Beach. $70.
Monterey Bay Food Tour
Indulge on Irish inspired dishes and drinks during a special St. Patrick's Day themed Monterey Bay Food Tour. Stroll through historic Monterey and sample bites from an array of local restaurants with an Irish twist. 11am-2pm. Custom House, 1 Custom House Plaza, Monterey.  $95.
Crema
Taste you way through the Emerald Isle today at Crema, located in a charming Pacific Grove Victorian mansion. Today they serve up all things corned beef including a benedict, burrito and hash with eggs. Libations include Irish coffee, shots of Jameson and Irish Car Bombs.