Teens and tweens are a picky bunch. How do you find the right balance of fun, education and a little R&R when traveling with 12 to 17-year olds? If you are planning a visit to Monterey, have no fear! The beautiful coastal town of Monterey offers plenty of unique and exciting activities to entertain even those most hard-to-please members of your family – teens and tweens.
Here are our top choices for things to do in Monterey with teens.
1. Monterey Bay Aquarium
Who says the Aquarium is just for little kids? Teens and adults will love it, too! We recently visited Monterey with my 13-year old son, and this was the highlight of our trip. (Of course, he is obsessed with sea turtles – of which the Aquarium has plenty!) That is why the Monterey Bay Aquarium is #1 on this list.
The Monterey Bay Aquarium is truly one of the world's top aquariums. Located right on the water on Cannery Row (the site is actually a former sardine factory), the Aquarium is home to over 35,000 creatures representing over 550 marine species, with indoor and outdoor exhibits right on the bay. The Aquarium also offers several awesome shows about marine life in the auditorium, as well as behind-the-scenes tours, feedings and other special events throughout the year.
2. National Steinbeck Center
The National Steinbeck Center is located on Main Street in Salinas, the birthplace of Nobel prize-winning author John Steinbeck. Since most teens will find themselves assigned to read at least one Steinbeck novel at some point in high school, visiting the museum is a great way to enrich and connect your kids with the history, culture and literature of Steinbeck's world. In addition to the main John Steinbeck Exhibition Hall, other exhibits rotate throughout the year.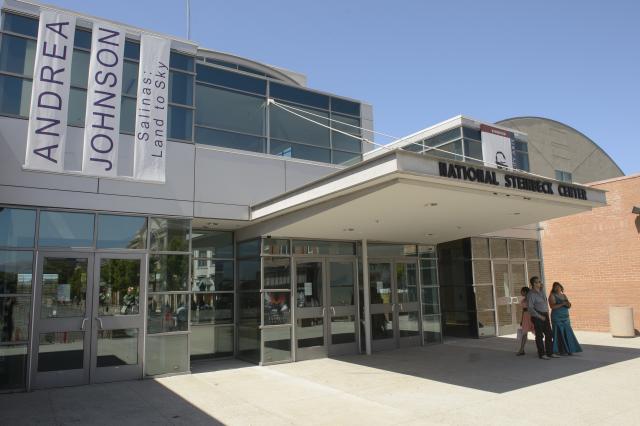 3. Point Sur State Historic Park Lighthouse
Just south of the Monterey peninsula between Carmel and Big Sur is the Point Sur Lighthouse and State Historic Park. The lighthouse sits perched on a volcanic rock, warning ships that the Pacific's treacherous coast in near. Walking tours are offered seasonally and the overlook can offer the perfect vantage point for viewing migrating whales. Teens will love the Moonlight Tours offered in the evening, and really brave ones might enjoy an extra-creepy ghost tour, offered every October.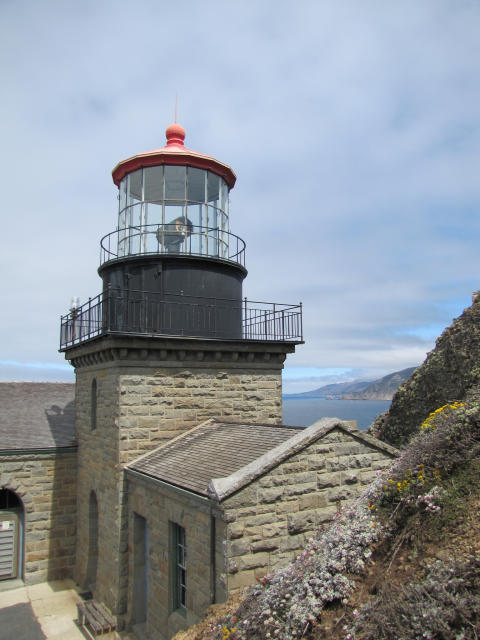 4. Go Kayaking
Teens will love kayaking on the bay! You can book a kayaking tour with Adventures by the Sea. The guide will lead you out onto the water, where you'll paddle through kelp fields and likely spot otters and other wildlife. Towards the wharf you'll see and hear sea lions. Monterey Bay is a marine preserve, making it a protected and valued natural area. Be sure to check it out!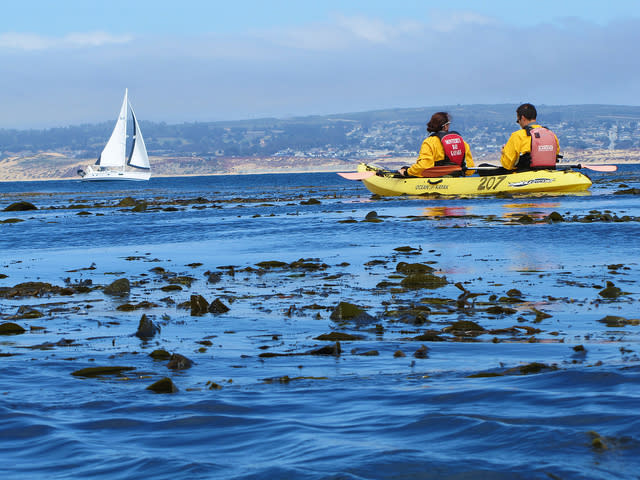 5. Fun on Cannery Row
Cannery Row is the main a stretch of seaside shops and restaurants in Monterey. You'll also find a bunch of hidden gems that teens will love.
Just down the street from the Aquarium on Cannery Row is the Monterey Mirror Maze and Lazer Challenge. My son had a blast doing the mirror maze over and over again! There is also a Lazer Challenge with two laser games available – one has the player break as many beams as possible in a set time. The other has kids trying to sneak like spies over and under the lasers without touching the beam of light.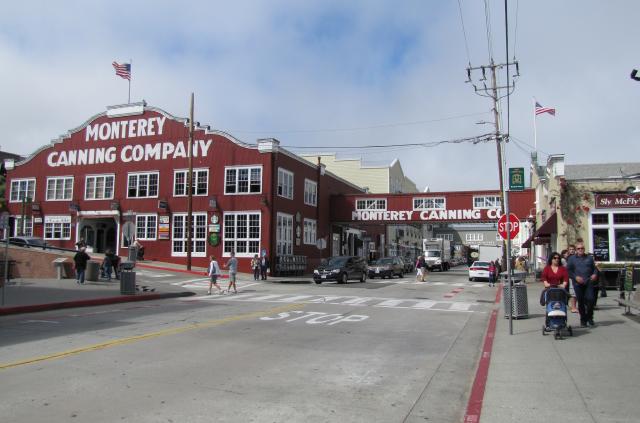 Both of these activities are open late in the evening, so it's a great thing to plan for after dinner on Cannery Row when there are not a lot of other things to do in town with kids!