Monterey County is thrilled to announce that we are officially welcoming back travelers!  Many of our hotels, restaurants, wineries, bars, zoos, museums, racetracks, campgrounds and parks are now open and are waiting to be explored. Our businesses are working hard to ensure the highest safety protocols are in place while providing the world-class hospitality our destination is known for. Some businesses will be reopening on their own schedule, so be sure to check establishment websites for reservations and specific details.
Rest Your Head
Whether you're looking for a luxe Big Sur retreat, a budget-friendly family motel in Monterey, or a coastal getaway in Carmel-by-the-Sea, we have something for everyone. Plan your trip and book the best hotels, B&B's and inns at Booking.com.
Monterey County hotels are committed to upholding the highest health and safety protocols as outlined by the California Hotel and Lodging Association Clean and Safe guidelines. In addition, many of our jurisdictions are taking additional steps to ensure safety protocals are met. Carmel-by-the-Sea Innkeepers are taking additional steps with their Clean + Safe Pledge. Campgrounds also will begin to open at this time so you can sleep under the stars.
Dine-In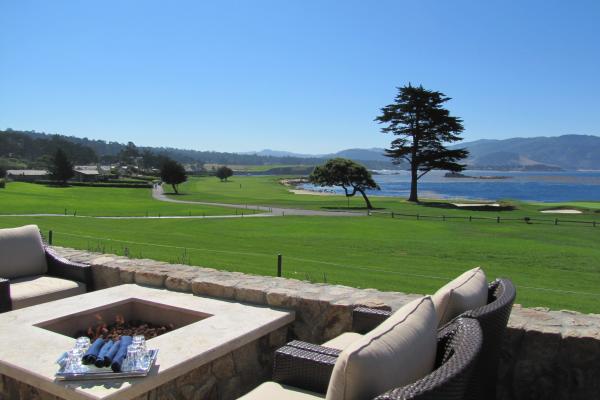 Experience the famous cioppino that defeated Bobby Flay's at Phil's Fish Market in Moss Landing, dine at The Bench in iconic Pebble Beach overlooking the famous 18th hole or enjoy dinner and cocktails at the Beach House Restaurant overlooking breathtaking Lover's Point beach.
Monterey County restaurants are open for dine-in, takeout or delivery services with safety protocols in place. Restaurants require guests to wear face coverings upon entering and while being seated. Pacific Grove, Carmel-by-the-Sea, Seaside and other areas have expanded outdoor seating experiences to accommodate more guests and make for a more comfortable experience. Reservations are recommended, but not required at all locations.
Say Cheers
Wineries, breweries and bars are now open with safety protocols in place. Monterey County is known for producing leading coastal California wines and has been recognized as a rising star on the craft beer scene. Experience the best Chardonnay and Pinot Noir in all of California when visiting one of 60+ tasting rooms located throughout Monterey County.
Many tasting rooms require advance reservations and hours vary and may be limited to accommodate guests safely. Visit Monterey County Vintners & Growers Association for additional info.
Get Outdoors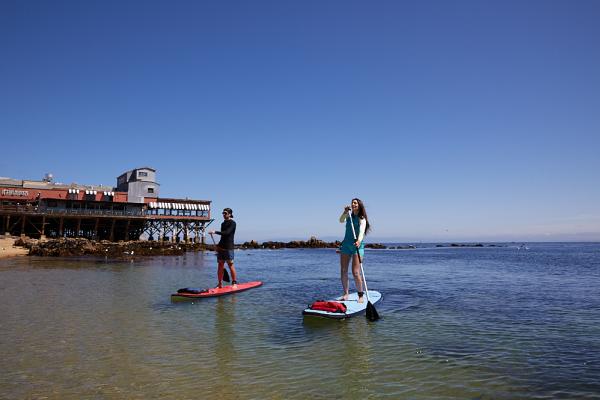 From shoreline to mountaintop, Monterey County adventure seekers have a wealth of choices for epic outdoor adventures and unparalleled scenic views. Outdoor recreation—including biking, kayaking, scuba diving, surfing and more—is now available with social distancing and sanitation procedures in place. Many Monterey County parks and California state parks have hiking trails open so there is ample opportunity to connect with nature. Please check individual park websites for updates.
Play a Round
Our world-famous golf courses have reopened with modified operations to follow proper safety and health requirements. Play a round of golf with the ocean by your side at the world-famous Pebble Beach Golf Links or visit Bayonet Golf Course in Seaside - with its narrow playing corridors and steep, penal bunkering, Bayonet has long been considered the most difficult test of golf on the Monterey Peninsula. Or, try your hand at Del Monte Golf Course, the oldest golf course in continuous operation west of the Mississippi. With 26 public and private courses (over 450 holes in all), Monterey County offers incredible options to suit all levels of play without breaking the bank.
Set Sail
Whether you're looking for a romantic sunset cruise or a whale watching adventure, you'll find no shortage of things to see and do on the water in Monterey County. Monterey and Moss Landing boating launch ramps are open for recreational boaters to explore our iconic Monterey Bay National Marine Sanctuary's bountiful sea life.
Get Back to the Beach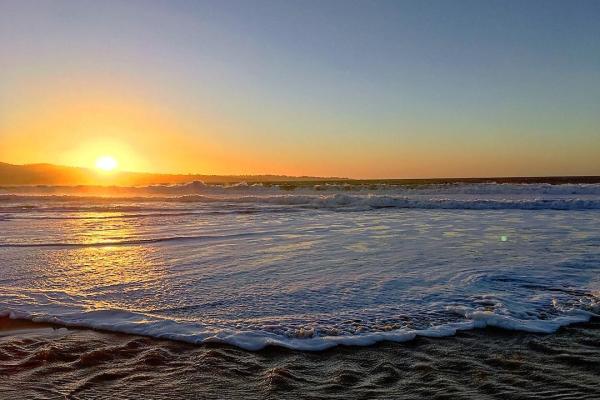 Many beaches along our 99-miles of breathtaking coastline are now open. Explore tide pools filled with interesting sea creatures in Pacific Grove, build a sandcastle in Seaside, watch hang gliders soar across the sky in Marina, or pack a picnic and catch the sunset in Carmel-by-the-Sea. With so many beach towns to visit, Monterey County offers a piece of paradise to escape to.
Sightsee & Shop
Retail shops are open for walk-in customers with safety protocols in place so you can indulge in a little retail therapy. Monterey County's shopping scene has something for everyone, from fine art galleries to locally owned boutiques and everything in between. While attractions including zoos, aquariums and museums are allowed to open, many Monterey County businesses will reopen on their own schedule.
Travel Responsibly
We're all excited to grab life by the moments and take a trip! We ask that everyone does so responsibly. Remember to follow the safety guidelines recommended from local, state and national health authorities including practice social distancing, wear facial coverings in public, and stay home if you feel ill.
We look forward to seeing you in Monterey County!