Raise your glasses –– the Carmel-by-the-Sea Wine Walk is back! Visit Carmel has relaunched the Wine Walk in the form of a free mobile wine tasting guide. Wine aficionados can easily navigate the guide to explore numerous wine tasting rooms all located in a walkable, one-square-mile village. Whether you're a true oenophile or simply taste-testing Monterey County's regional wines, this mobile guide is the ultimate must-have for your upcoming visit.
Carmel-by-the-Sea's wine culture is fueled by its numerous tasting rooms serving some of the best Monterey County regional wines. Tasting rooms decorate the streets of the seaside village, with an intimate yet lively atmosphere for you to sample award-winning wines with unique flavors. Upon checking in at each stop, the mobile guide features exclusive experiences and specials, and guests can enter to win special prize drawings as an extra bonus.
Here's just a taste of the remarkable tasting rooms to enjoy on the Carmel-by-the-Sea Wine Walk:
Located in the beautiful Carmel Plaza, guests will find winemaker Jeffrey Blair pouring award-winning releases for an exclusive look at their latest offerings. We recommend their limited Pinot Noir for the optimum Arroyo Seco varietal.
The name truly speaks for itself. For an al fresco tasting experience, visit Dawn's Dream Winery to gather with friends. Enjoy one-on-one time with your loved one, or even bring your furry friend along for an afternoon of quality wines — and don't leave without sampling their award-winning Chardonnay, Rosé or Pinot Noir.
De Tierra Vineyards sits on Mission and 5th Street, complete with quaint bay windows and outdoor seating to soak in the scenery. This locally owned and operated winery features distinctive flavors in their single varietals and specialty blends. Stop by De Tierra to try two of their award-winning dessert wines, perfect for a post-dinner date nightcap.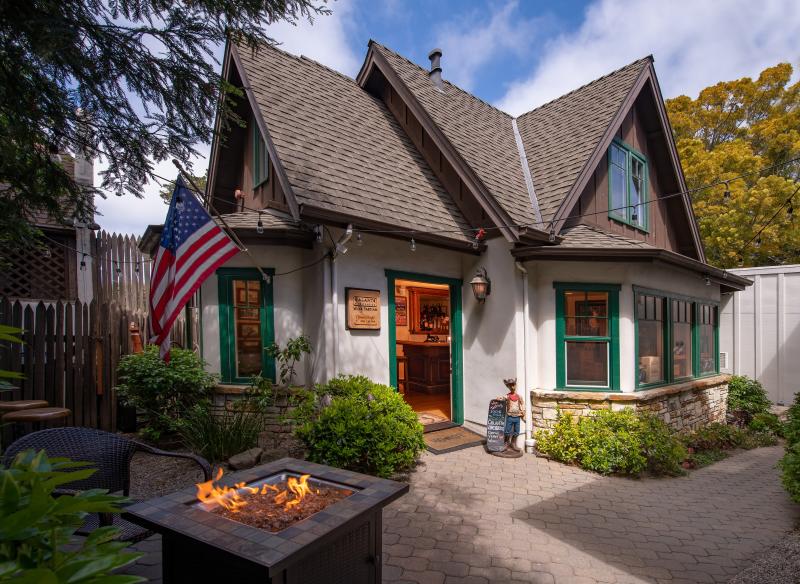 With a longstanding history in Carmel, the Galante family has experienced the area's beauty for over a century. In keeping that family legacy in mind, Galante Vineyards was the first wine tasting room to enter the village. Stop by this tasting room (that also features a western emporium!) for an excellent Cabernet Sauvignon, Merlot, Pinot Noir and Sauvignon Blanc.
Carmel Plaza is home to Hahn Family Wines, another local favorite that features wine from Monterey County's Santa Lucia Highlands appellation. This dog-friendly spot gives a modern yet cozy atmosphere, ideal for testing out their estate blends including a Pinot Gris, Grenache and Pinot Noir.
Kori Wines sits in the beautiful Court of the Fountains for an amazing outdoor experience. After returning to Carmel-by-the-Sea in 2019, this dog-friendly tasting room pours seven of their flavorful wines, including Blanc de Blancs, Sauvignon Blanc, Chardonnay, Rose of Pinot, Pinot Noir, Syrah and Cabernet Sauvignon.
Known for their Chardonnay, Rose, Pinot Noir, Zinfandel, Syrah and their Bordeaux Blend, Cuvee Louie, Manzoni Cellars has a little something for everyone. These award-winning Santa Lucia Highlands wines are produced in limited quantities, making for crisp and vibrant pours.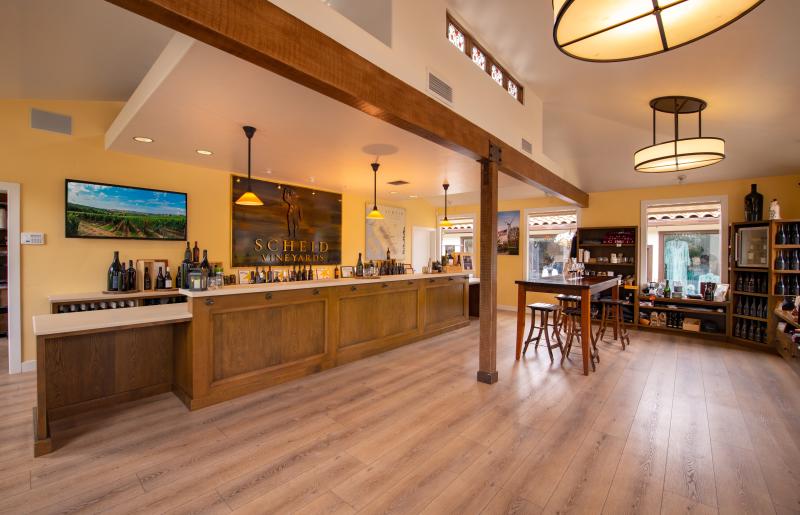 Looking for a wine that specializes in small lots and sustainability? Scheid Vineyards is the perfect fit. This tasting room, located on the corner of 7th and San Carlos, is the go-to place for an afternoon flight of your favorites from Chardonnay to Pinot Noir.
After receiving a rare 100-point score in a Wine Spectator retrospective tasting for their 1990 Sleepy Hollow Chardonnay, Talbott Vineyards has become a tried and true favorite for connoisseurs. This Carmel favorite is located between 5th and 6th Avenue, and offers exceptional tasting experiences including their Estate Flight (showcasing the infamous Sleepy Hollow Chardonnay).
Say, "saluti," when visiting Vino Napoli, an Italian-style wine tasting experience situated across the courtyard to Little Napoli. Come by after work, or enjoy a light happy-hour with friends and family complete with small appetizers and a communal environment. Just look for the five Italian flags that decorate the area and you'll fall in amore.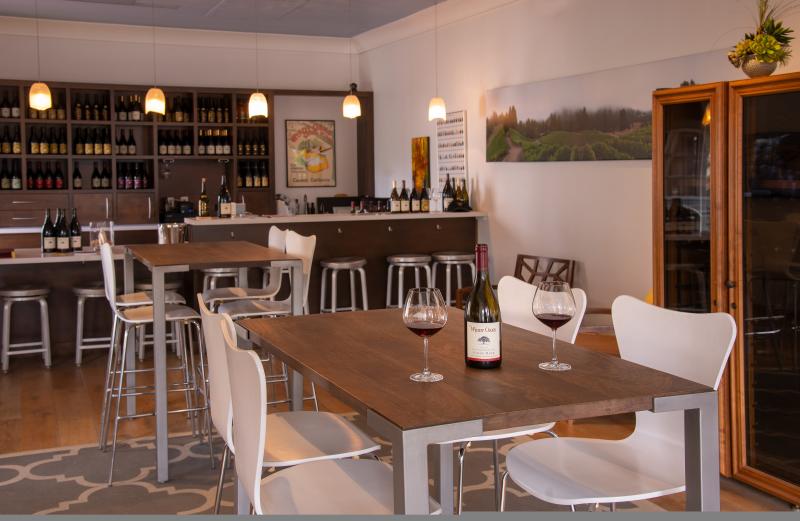 Established in 1996, Windy Oaks Estate features a delightful offering of Pinot Noir, Chardonnay, and Syrah for wine lovers alike. When visiting their Carmel location, you may find James Schultze, the next generation of Windy Oaks as he manages the tasting room. Schedule a visit during their "Friday Fun Times" for a wine and cheese pairing party in the evening for a night to remember.

Visitors can access their free mobile Carmel-by-the-Sea Wine Walk guide at http://bit.ly/carmelwinewalk to receive details on these unique, specialty wine tasting experiences. Cheers!