ARTICHOKE TIPS
Did you know that nearly two-thirds of the world's artichokes are grown in Monterey County? The small town of Castroville, in particular, is full of artichoke fields dubbing it the "Artichoke Capital of the World." Artichoke fanatics can get their fill at the annual Artichoke Festival with cooking demos, artichoke-themed art and souvenirs, an artichoke parade, a farmers' market, a wine exposition and loads of family fun. At any time of year, visitors can embark on the Monterey County Artichoke Trail featuring restaurants, farm stands, food trucks and more serving up artichokes.
Your first experience with an artichoke may be intimidating but don't let the unusual exterior fool you. The heart of the artichoke is incredibly tender and juicy when prepared correctly. Here are some tips and tricks on how to fully enjoy these strange looking thistle.
How to Choose an Artichoke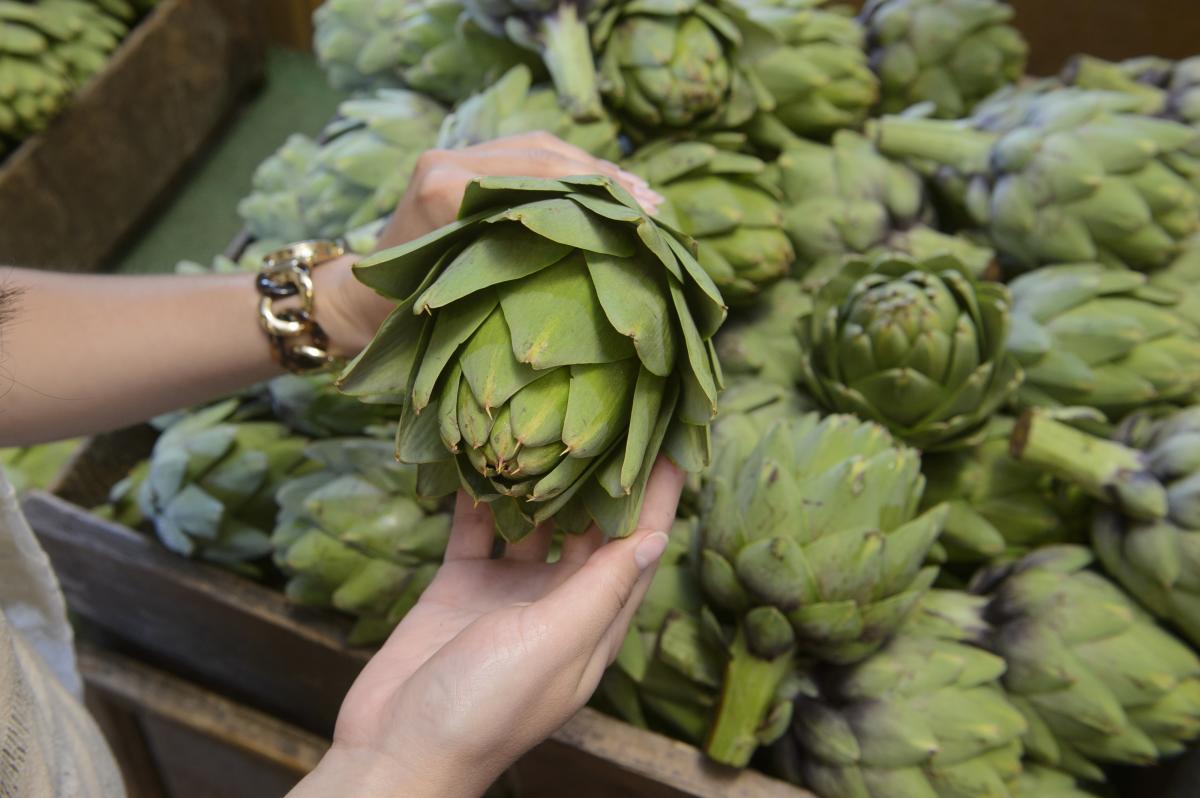 California artichokes are available in most markets all year, with the peak season in the spring - March, April and May.
In spring and winter, look for artichokes that are compact, firm and heavy for their size; summer and fall artichokes tend to be flared and conical in shape. Choose spring and summer artichokes with an even green color. Fall and winter artichokes may be touched by frost - winter-kissed with a whitish, blistered appearance - and show light bronze to brown on the outer leaves. These are often tender and tasty, and considered to be premier artichokes.
Artichokes come in sizes ranging from baby to jumbo and are all mature when picked. Small, or baby, artichokes weigh 1 to 2 ounces each and are ideal for appetizers, stews or sautés. When properly trimmed, every part is edible.
Medium artichokes weigh 8 to 10 ounces each. They are best served with a dip; stuffed with a hot or cold filling of meat, vegetables or salad; or trimmed, sliced and sautéed or stir-fried.
Large artichokes weigh 15 to 20 ounces each. This size is usually stuffed as an entrée or served as a shared appetizer with a dip for two to four people.
How to Store an Artichoke
Sprinkle fresh California artichokes with water, package in an airtight plastic bag and refrigerate. Cooked artichokes should be cooled completely and refrigerated, covered. Cooked or raw artichokes will keep up to a week in the refrigerator.
How to Cook Artichokes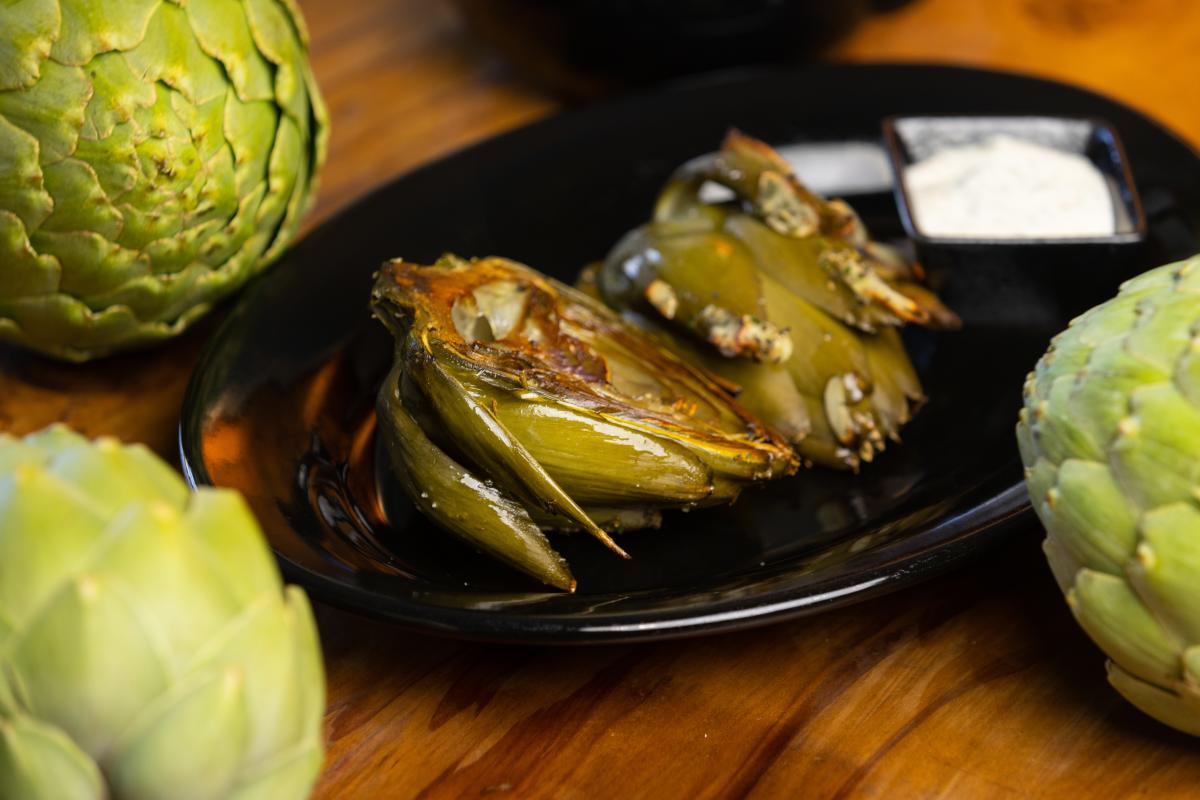 Artichokes may look intimidating, but cooking them is easy once you've got the knack! Once you've mastered the simplest ways of preparing an artichoke, watch our segment on the Rachael Ray Show, How to Make Artichokes 2 Ways: Tomato Salad-Stuffed Artichokes & Roasted Baby Artichoke Pasta.
PREPARE
Before you cook the artichoke, you will need to prepare it. If the artichoke still has its stem, cut the stem off at the base, leaving a flat spot on which the artichoke can sit while cooking. (If you peel the outer skin off the stem, you can cook and eat that, too!)
Cut off the sharp leaf tips - roughly the top half-inch to inch of the artichoke - with a serrated blade. Place your thumbs in the center and force the leaves to open. This will open out the artichoke and allow it to cook more effectively. Just don't get stuck by the pointy leaves at the center!
If you have a melon baller, you can use this to scoop out the choke (the furry bit) in the center. If not, wait until the artichoke is cooked; the choke will be easy to remove with a spoon.
BOIL
Stand prepared artichoke in deep saucepan or pot with 3 inches boiling water. (If desired, oil, lemon juice and seasonings can be added to cooking water.) Cover and boil gently 25 to 40 minutes, depending on size, or until petal near center pulls out easily. Stand artichoke upside down to drain.
STEAM
Place prepared artichoke on rack above boiling water. Cover and steam 25 to 40 minutes, depending on size, or until petal near center pulls out easily.
How to Eat an Artichoke
The artichoke's greatest claim to fame is its position at the top of the finger-food chain! It is both proper and polite to pluck the leaves with your fingers, leaving fork and knife aside. To eat, pull off outer petals one at a time. Dip base of petal into sauce or melted butter; pull through teeth to remove soft, pulpy portion of petal. Discard remaining petal. The result is a mouthful of savory artichoke: perfectly polite, and downright delicious. Continue until all petals have been removed. Spoon out fuzzy center at base; discard. The bottom, or heart, of the artichoke is entirely edible. Cut into small pieces and dip into sauce.
Artichoke Nutrition Value
A 12-ounce artichoke contains only 25 calories, no fat, 4 grams of dietary fiber, 185 milligrams of potassium and is low in sodium. It is a significant source of vitamin C, folic acid and magnesium.
Fun Facts About Artichokes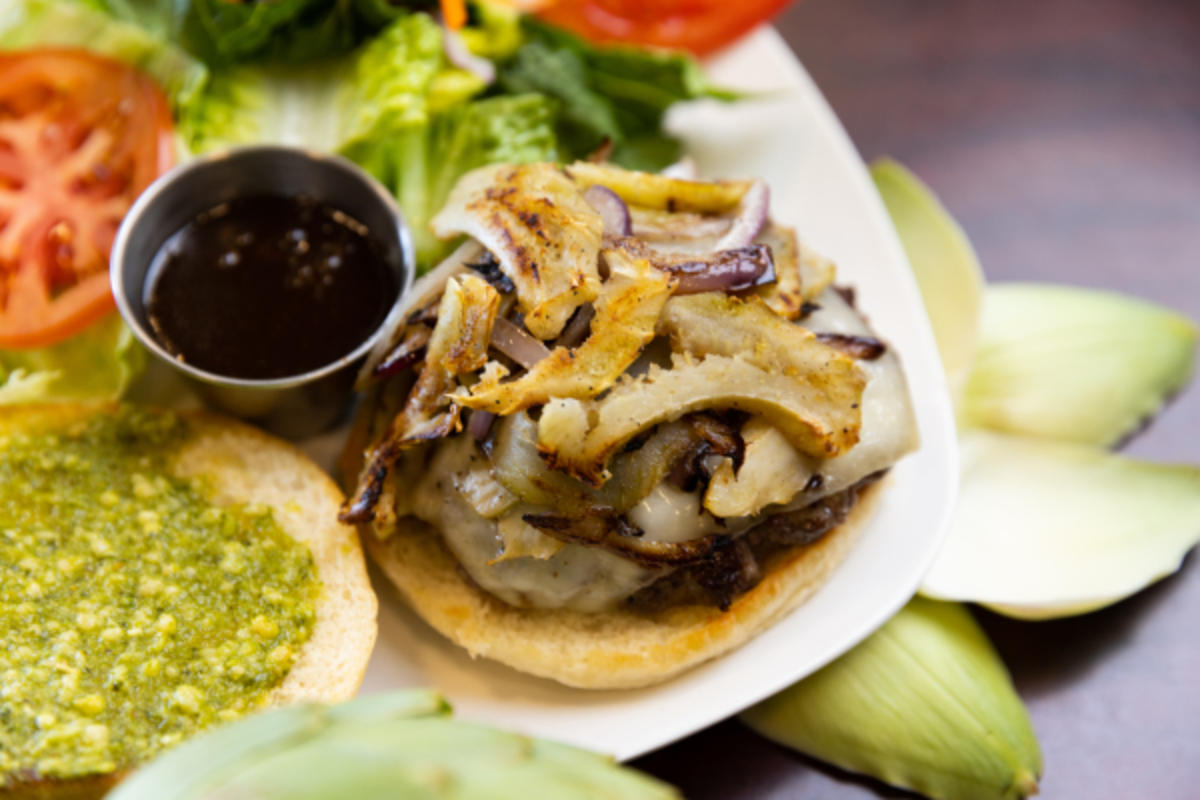 Technically, an artichoke is a flower
In full growth, an artichoke plant can spread nine feet in diameter and stand five feet tall, and one plant can produce over 20 artichokes a year
Artichokes are one of the oldest foods known to man. Zeus was said to have turned a scorned lover into an artichoke
Baby artichokes are simply normal artichoke buds that grow lower on primary artichoke stalks
In 1948, a young Marilyn Monroe (then Norma Jean) was crowned Castroville's first "Artichoke Queen."
Artichokes are said to be aphrodisiacs
By continuing to browse this site you permit us and our partners to place identification cookies on your browser and agree to our use of cookies for marketing. To learn more view our Privacy Policy