Have you ever been to a conference and felt absolutely stranded? Like you've only seen the inside of your hotel room and meeting venue without experiencing its surroundings? When attending a meeting in Monterey this is never the case. The Monterey Conference Center and surrounding meeting hotels are centrally located making it easy to experience all that the area has to offer and primarily all within walking distance!   
1. Run on the Monterey Bay Coastal Recreation Trail
Just steps outside of the Monterey Conference Center lay the city's free "outdoor gym." The Monterey Bay Coastal Recreation Trail spans from Castroville to Pacific Grove winding along the bay's pristine waterfront. Start near Old Fisherman's Wharf, pass through historic Cannery Row and experience the views down to Lovers Point Beach in Pacific Grove. Running not your thing? Opt for a leisurely stroll or rent a bike from a nearby outfitter instead.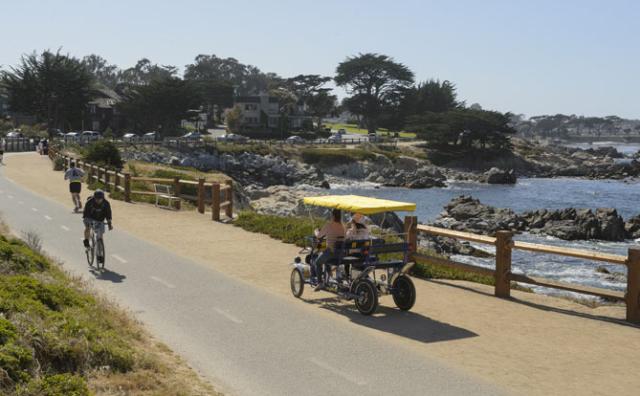 2. Eat and drink local
Monterey is not exactly a large scale convention town, which makes it easy to find culinary delights outside of the usual chain restaurants.  Mix and mingle with the locals at nearby restaurants where you can expect to see unique menus filled with fresh seafood from the Monterey Bay, produce from the Salinas Valley and award-winning wines from nearby vineyards and wineries. If you're here on a Tuesday afternoon you're in for a real treat as the Monterey Farmers' Market is held on Alvarado Street, just outside of the Monterey Conference Center.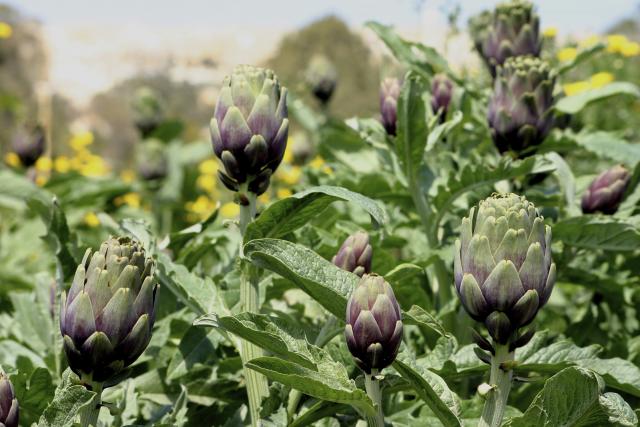 3. Visit the Monterey Bay Aquarium
No visit to Monterey is complete without a visit to the world-renowned Monterey Bay Aquarium. Anchored on Cannery Row, this one-of-a-kind aquarium will give you a glimpse into what lies beneath the ocean's surface. Be sure to pencil in the feeding times for the Sea Otter, Kelp Forest and the Open Sea exhibits for a truly memorable experience.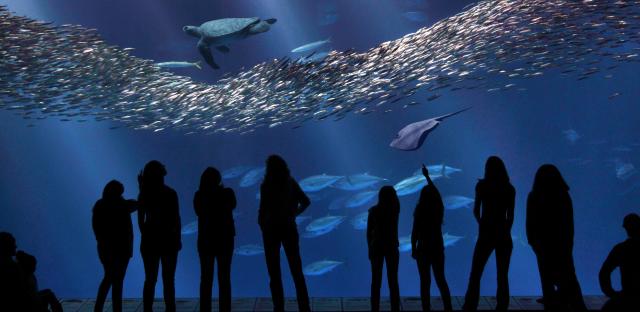 4. Take a Whale Watch Tour
Set sea with a local whale watching tour and explore what is known as the "Whale Watching Capital of the World." Several whale watching charter boats line Old Fisherman's Wharf, just outside of the Monterey Conference Center, offering opportunities to catch rare glimpses of orca, humpback and blue whales. You can also expect to see dolphins, harbor seals, sea lions and mola molas.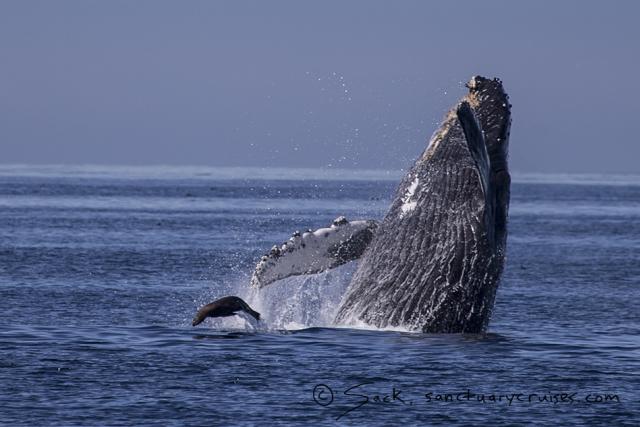 5. Easy access to other must-see destinations
If you're looking to venture out a bit more, check off a few bucket list destinations all within a drive away. Hire a cab and drive along Pacific Grove's Ocean View Boulevard until reaching the beautiful stretches of Asilomar Beach or wind along Pebble Beach's iconic 17-Mile Drive. Experience the charming European vibe in Carmel-by-the-Sea and head inland to Carmel Valley to sip boutique wines from local vineyards. The easiest (and cheapest way) to experience Carmel Valley Road is via the public Grapevine Express shuttle which leaves from downtown Monterey and ends at Carmel Valley Village in under an hour. Private tour operators are also available for excursions to Salinas Valley's River Road Wine Trail and to Big Sur, the crown jewel of California.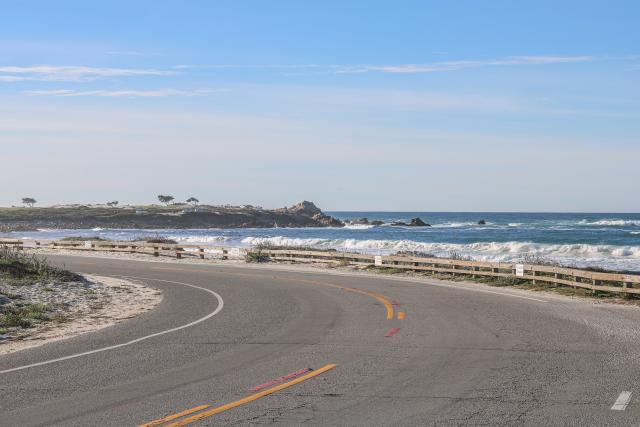 Now that you're convinced that Monterey is the most inspirational meeting destination, pitch this post to your conference planner and get ready for a memorable conference!