We've all heard the phrase, "location, location, location," but what does that mean for the success of your team and your business? In today's world, colleagues can meet just about anywhere – but how do you plan a meeting that goes beyond the expected? When making the time and investing resources into getting the team together, don't you want the outcome to be more than just a check in?
If you want everyone to "think big," the setting needs to inspire that. Imagine contemplating new ideas overlooking the expanse of the Monterey Bay or the rolling vineyards of the Salinas Valley. Picture bonding as an organization that feels motivated to work harder together, on a beach instead of a boardroom. If you want to create real transformation that impacts your business' bottom line, you want to host your next meeting in Monterey County, California.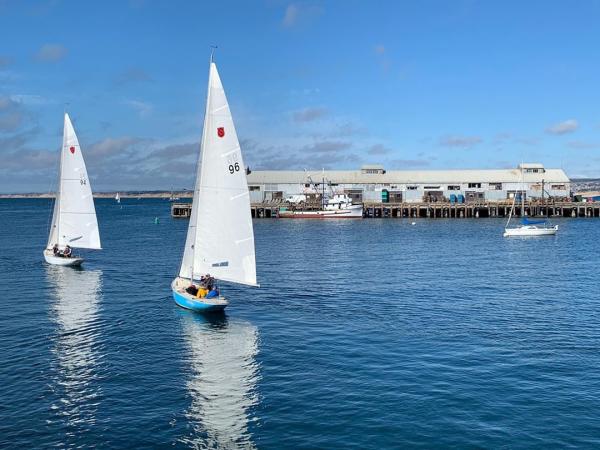 The Best of Both Worlds
Meetings in Monterey County are unlike anywhere else. The state-of-the-art Monterey Conference Center is newly renovated, with two adjoining hotels to accommodate all your team's needs. Gathered in a professional setting, your team or clients can take inspiration from the stunning views of the sea, just steps away from the modern building.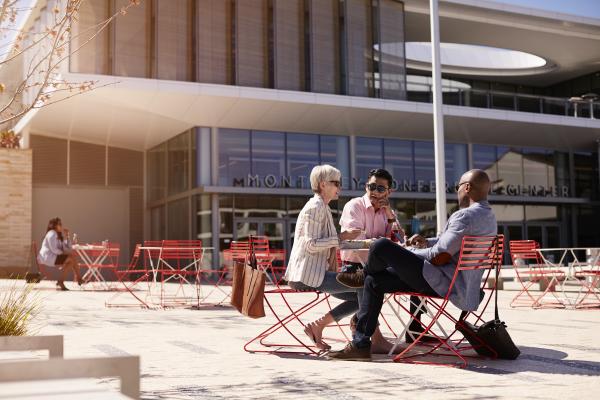 Whether sitting by the window, or exploring outside during breaks, meeting attendees will stay positive and refreshed surrounded by the famous Monterey Bay Aquarium, award-winning Salinas Valley Vineyards, and white sands of Carmel Beach.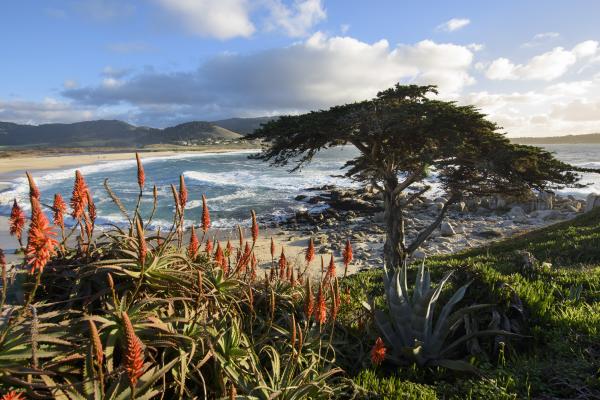 More Options, More Ideas
A breakout session is intended to inspire creative thinking. If you want to expand the minds of your team members, why not leave the conference room and conduct a brainstorm at a vineyard or on the greens of Pebble Beach?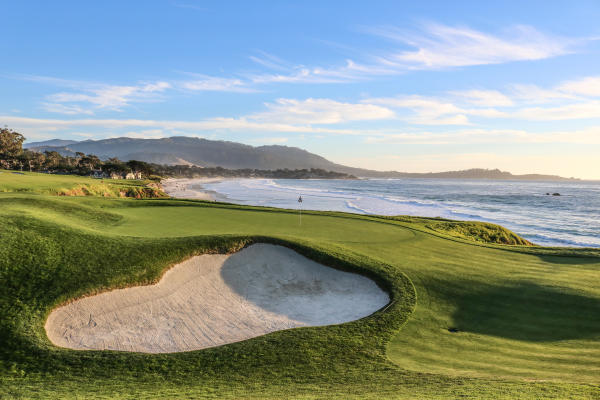 Getting employees out of their element and into a setting that gets them in touch with their natural surroundings can transform how they look at and approach key challenges in your business. Take your team out to muse on the breathtaking vistas and help them reflect on all that's possible while you're problem-solving. Even spending just one day in Monterey County is sure to inspire! 
Create Real Connection
It's no secret that a united team is a more successful team. Take advantage of Monterey's beautiful weather by planning a food tour, a visit to the local organic farmers market or a wine tasting. There's certainly something transformative about tasting some of the best ranked Chardonnays and Pinot Noirs in the world!