When you think of a "wellness escape," images of yoga retreats in Tulum or Bali come flooding to mind. These days, the word "wellness" has become synonymous with boho hippies in wide-legged harem yoga pants in faraway tropical destinations. Despite its beauty, I bet Monterey County, California isn't the first wellness destination you thought of.
Trust me when I tell you, Monterey is definitely one of the USA's premier wellness destinations. For starters, the views of the Northern California coast are enough to inspire you into a state of calm. And if you need a natural real-life relaxation soundtrack, you'll find it in the slosh of the dark blue waters lapping against the coastline's jagged green cliffs.
Aside from the natural beauty of Monterey County, there are plenty of wellness activities to soothe and rejuvenate your mind, spirit, and body. Here are 3 wellness activities you can enjoy during your time in Monterey County:
Soothe Your Body at the Spa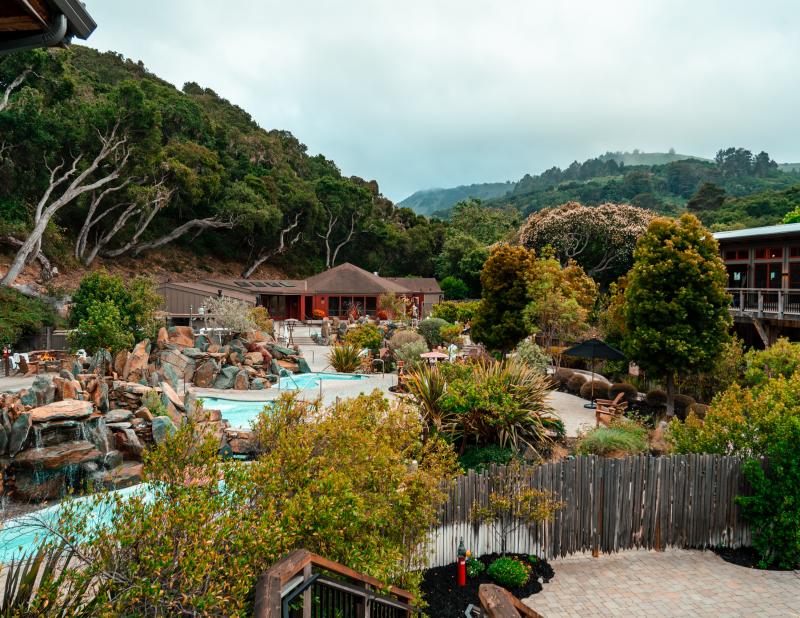 While you can find 5-star spas all around the world, not every spa comes with serene views of the Pacific Ocean and the Santa Lucia Mountains. Both Refuge and Vista Blue Spa take the elements of their surroundings into consideration as they incorporate elements of relaxation with the natural beauty of Monterey County.
Soaking in the pools at Refuge will encourage you to immerse yourself in stillness as you take in the calmness of the Santa Lucia Mountains. Refuge is also a silent facility, meaning the use of electronics and mobile devices is strictly prohibited so you can fully enjoy the experience of being present.
If you're truly looking to immerse yourself in the calmness and stillness of the ocean, the Vista Blue Spa would be a sophisticated option. This indoor-outdoor spa located on the rooftop of the Monterey Plaza Hotel offers views of the Pacific Ocean that seem to carry on endlessly. Their world-class facilities have also earned them a ranking as one of Travel and Leisure's Top 25 spas for 3 years in a row, so you know you're in for a treat.
Nourish Your Mind in the Great Outdoors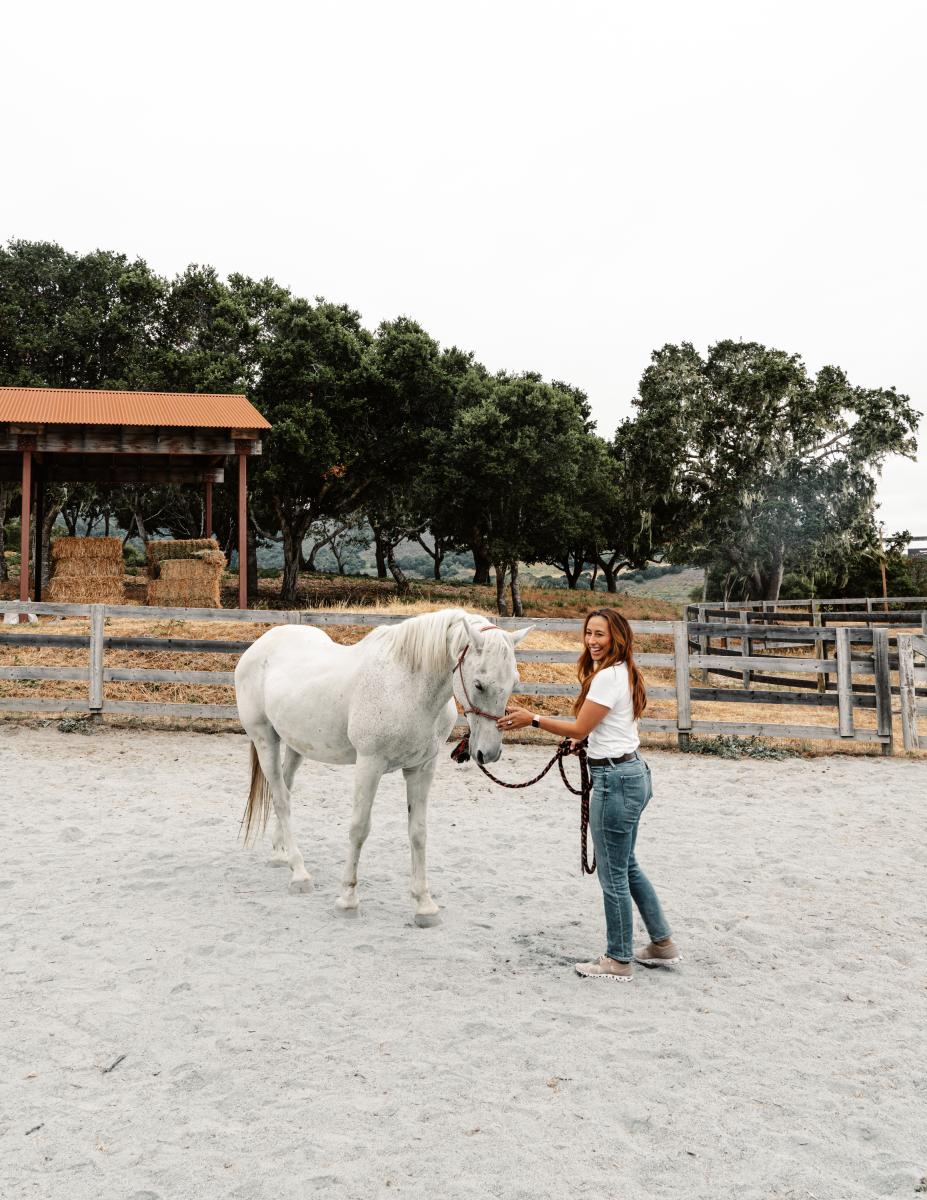 Movement and exercise are a part of a well-rounded wellness lifestyle, and Monterey County has no shortage of the great outdoors. Where most people would simply drive by infamous landmarks such as the Bixby Creek Bridge, there are actually hiking trails you can take that are suitable for hikers of every level. In fact, this is the best way to explore Monterey County's most iconic tourist attraction: Big Sur.
For ease, convenience, and safety, I recommend booking a guided hike with Big Sur Guides. The company has been featured on the Travel Channel, so you know you'll be in good hands. The staff and guides are incredibly accommodating and will customize tours for you to suit the weather, day, personal preference, and fitness level.
But for something a little less conventional but a lot more joyous, check out the Equine Experience at the Carmel Valley Ranch. The experience allows you to connect with horses as you go through a therapeutic and joyful exploration together. While there are four different equine experiences you can choose from, I'm personally a huge fan of the Discover Joy experience, where your inner child gets to come out and play.
Feed Your Soul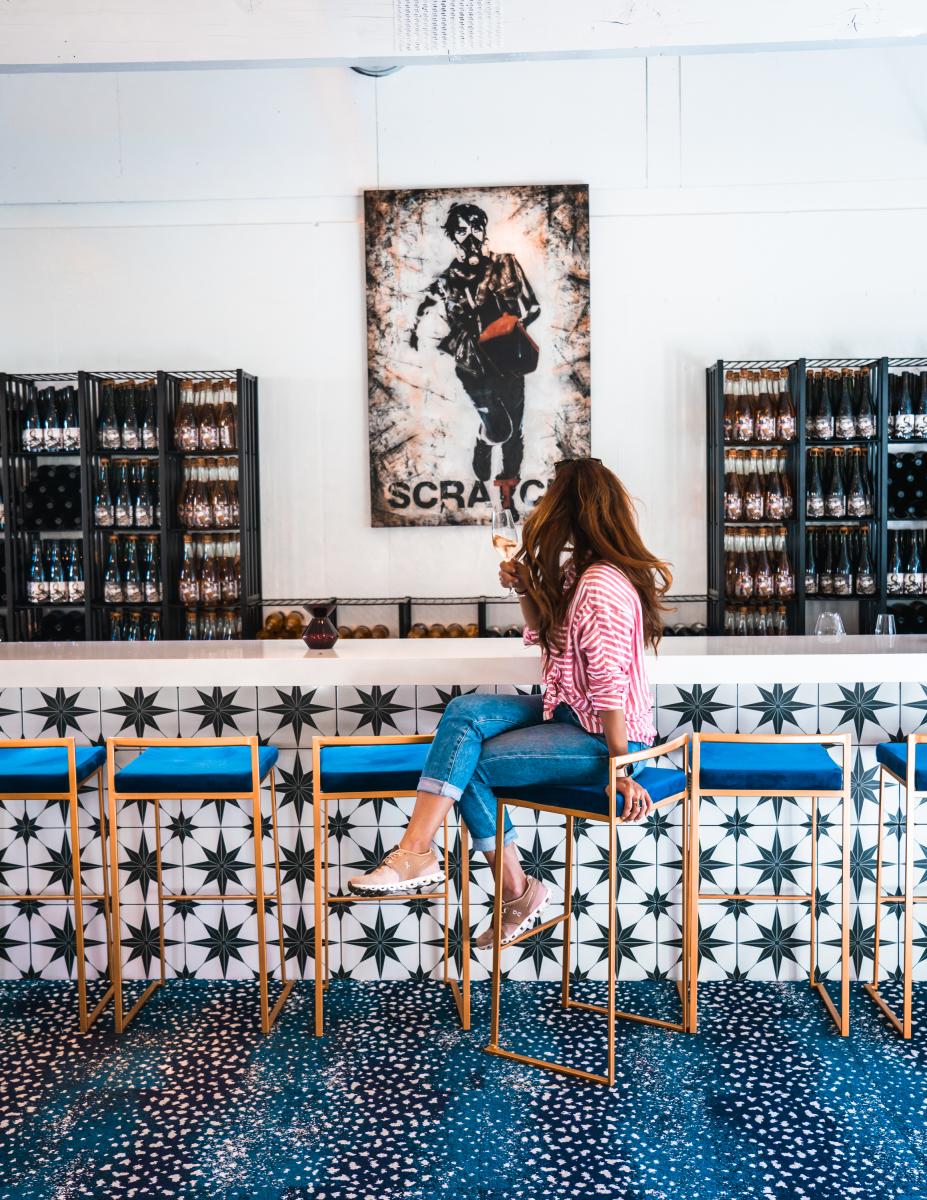 Last but not least, a delicious meal (even if it is a little indulgent) is part of a joyful and harmonious experience. You know what they say about wellness--it's all about balance. But if you want indulgences that feel good and do good, I highly recommend checking out Scratch. As the Trusted Travel Girl, I'm all about supporting local and female-owned businesses. Scratch checks both those boxes and their wines do not disappoint.
But if you're looking for something a little more filling than wine (and slightly more naughty), might I suggest indulging in some delicious Italian and French fare at Roux? Their Perigord summer truffle pasta served with freshly shaved black truffle was to die for. And if you really want to push the limit and savor in something absolutely sinful, the deep-fried Oreos are worth every bite.
Where to Stay to Rest and Restore 
Deep rest is essential for restoration of soul, body and mind, and of course your overall happiness. Add in a striking natural environment and the peaceful sound of the ocean and you find yourself at The Sanctuary Beach Resort in Marina. From sunrise to sunset, this haven of serenity offers ultimate rest and relaxation, and is an ideal place to stay for a wellness weekend in Monterey County. 
The Wellness Getaway That Suits Your Lifestyle
Needless to say, a wellness getaway to Monterey County doesn't necessarily look like your stereotypical version of a wellness retreat-- and thats exactly why you'll love it. However, there isn't a shortage of relaxing, insightful, and soulful experiences to partake in.
If you ask me, I think Monterey County is the perfect destination for a well-rounded wellness weekend. Whether you're heading out with your family, a group of friends, or you're traveling solo, Monterey County will be sure to greet you with welcoming scenery and activities that you'll feel good about.