Who knows Monterey best? Locals do. We asked locals what they love most about Monterey County. Whether you are a resident looking for new spots or a visitor looking for some local gems, meet our Monterey locals and hear their recommendations of the best things to do.  
Every month we will share favorite local spots to eat, shop, drink, and explore outdoors in our series, Inside Monterey. Now is the moment to explore an unknown side of Monterey County. Get the inside scoop from the people who live here and start adding these local favorites to your next itinerary.   
To celebrate Pride Month, we had the pleasure of speaking with DJ Luna, one of the talented DJs at Pearl Hour. 
MEET DJ LUNA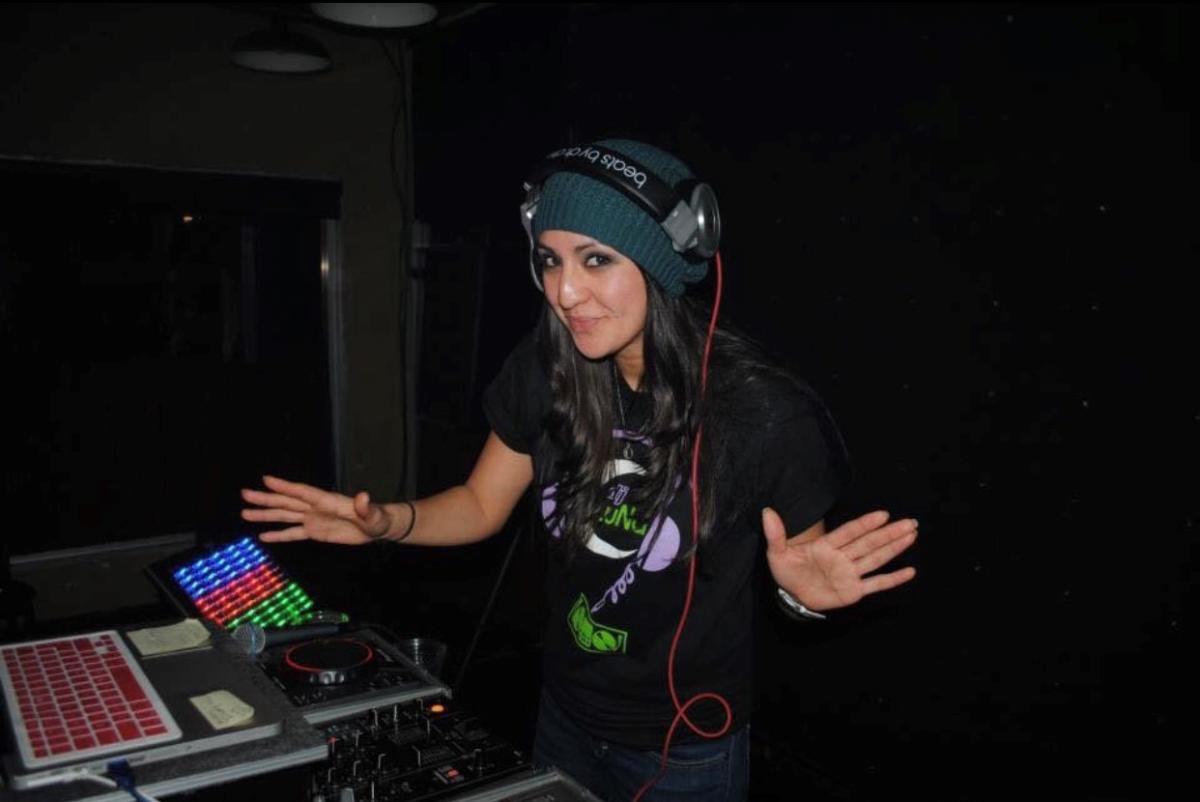 DJ Luna has been a resident in Monterey County for over 30 years and is the Operations Manager for the Culinary Department at the Monterey Bay Aquarium leading the way in elevated cuisine and sustainability by day and a DJ/MC/Event Coordinator by night. She is an advocate and leader for the LGBTQ+ community and a family woman, "I have a beautiful and creative daughter of 9 years old and a beautiful wife whom I've shared life with for 20 years.  I have a passion for community work and for music. Music is something I am able to share with everyone, anywhere I go, and have the ability to bring people together."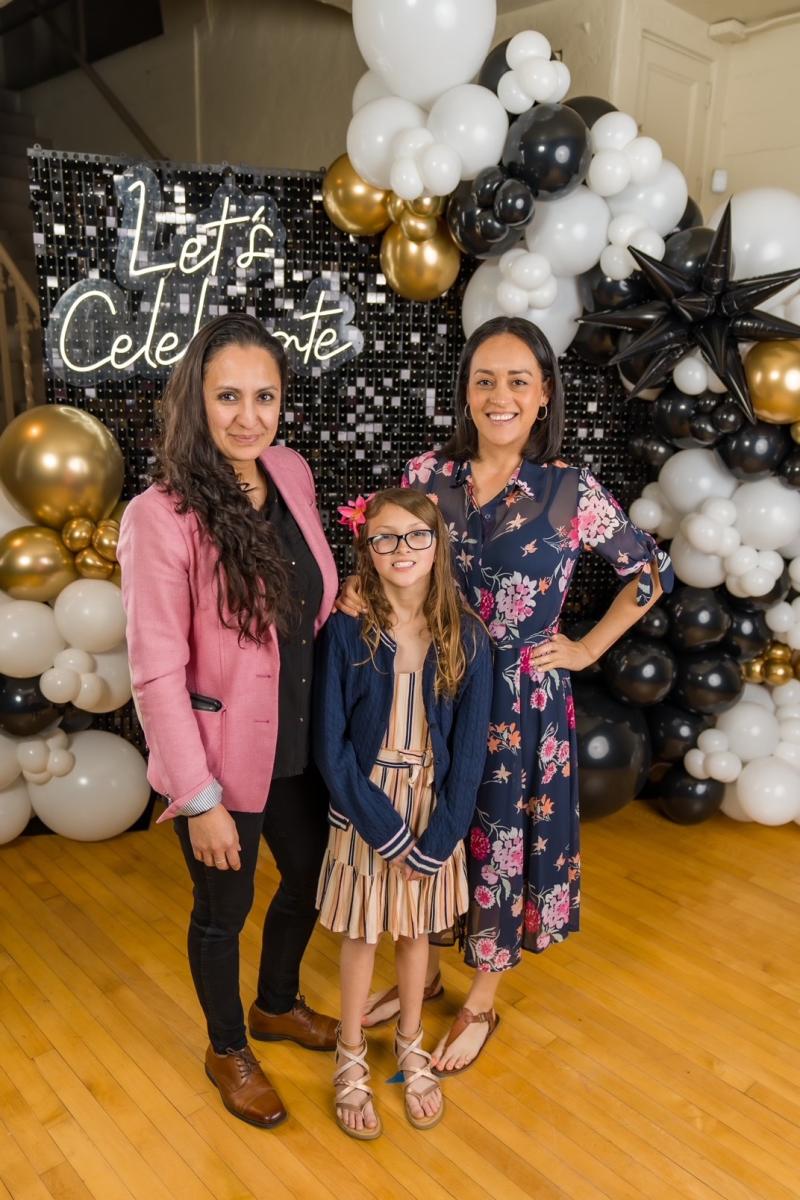 WHEN DID YOU FIRST FIND YOUR PASSION TO BE A DJ? HOW LONG HAVE YOU BEEN A DJ WITH PEARL HOUR?
Music was always a part of DJ Luna's life, but it was in 2009 when DJing started becoming more serious.  "I was fortunate to work with great guys that wouldn't mind showing me a little here and there while they would DJ, so that was the first time I actually saw myself doing that." 
"I remember my first time DJing at Pearl Hour. It was Thursday, August 12, 2021. My dear friend Ayumi, who is family to me, invited me to DJ as a guest for the LGBTQ+ Social Mixer and I was so excited. I had not done in-person events after the pandemic, and I was only doing online livestreams on Twitch, Facebook, and Instagram. So being back in this environment was such an amazing feeling. The venue is beautiful, and the staff are so sweet! That evening was amazing! Being able to share music and dance with the crowd and seeing both new and familiar faces was amazing. Since then, I rotate with Ayumi monthly on the 2nd Thursday of the month for these events, and I also DJ for the Roulette Hour Show every 2nd Saturday of the month here at Pearl Hour. Always such great evenings. I love it." 
HOW ARE YOU INVOLVED IN THE LGBTQ+ COMMUNITY?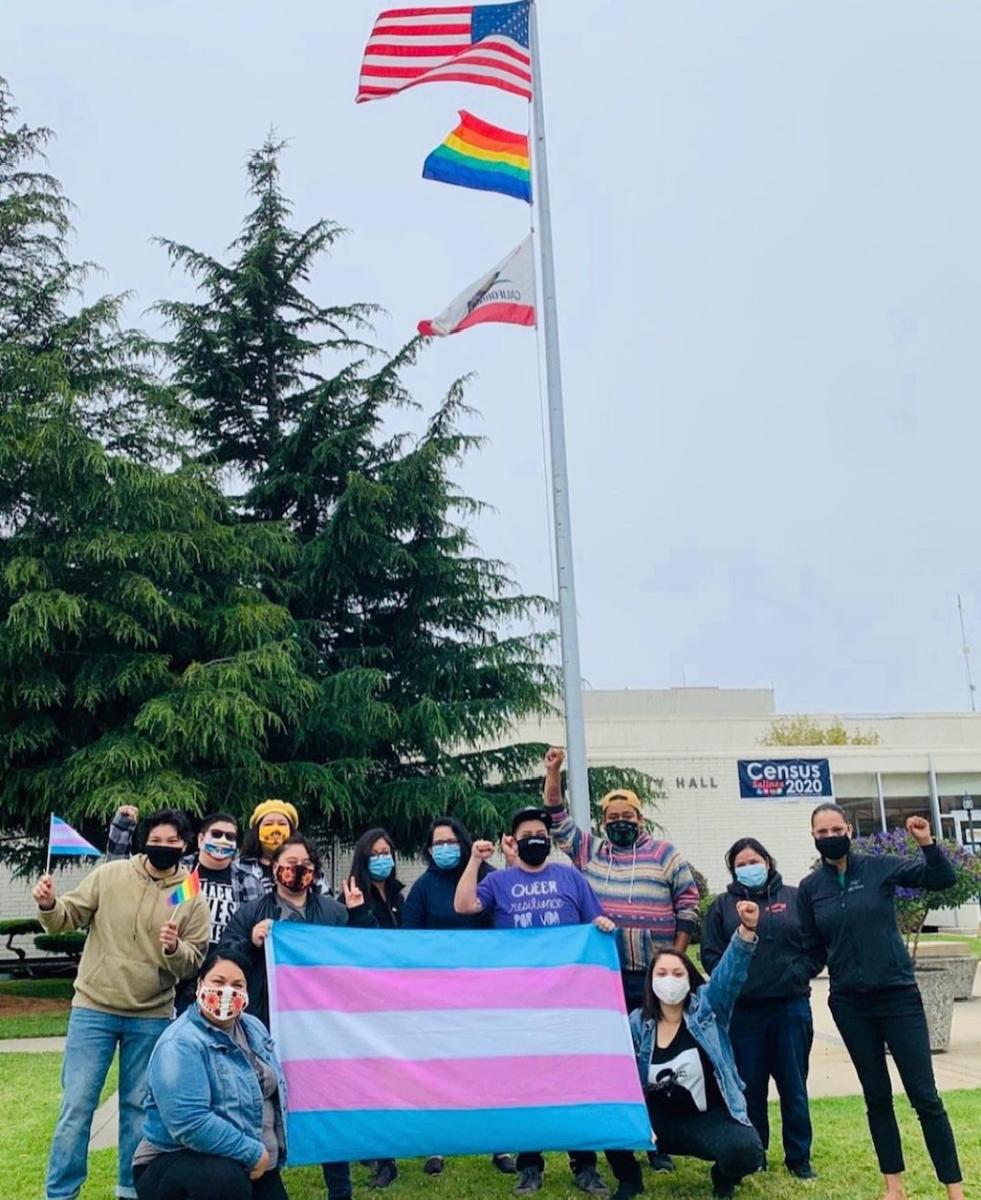 DJ Luna recently stepped down as the Chair of the Executive Board with the organization she co-founded in 2010 (Salinas Valley Pride Celebrations), in effort to have more time for herself and family as well as to give other talented individuals the opportunity to continue the great work the community needs.  
"I am still active in the community creating safe spaces for social gatherings and advocating through new projects and collaborations with various non-profits. Being there for my daughter and showing her that hard work pays off and being part of our community is as important as being there for others who may need help and support as a form of mentorship. I am so happy to see all the work and challenges I faced these past 13 years leading the organization and our communities, have helped create a more welcoming and strong community where we all feel seen, acknowledged, and supported.  
There is still a lot more work to do on a larger scale but it's so rewarding to see so much more leadership and involvement making a difference."
CAN YOU TELL US ABOUT CO-FOUNDING SALINAS VALLY PRIDE CELEBRATION?
"Salinas Valley Pride Celebration lives in my heart. I co-founded the organization in 2010 with a couple of friends (Emily Ayala and Faby Garcia) and my wife Gaby Coria. Salinas had the original LGBTQ+ Salinas Pride organization which organized a Pride March 2 years in a row in old town Salinas, then dispersed.  
The last two remaining members were going to move out of town and came to the weekly LGBTQ+ Social Night that my wife and I hosted in Salinas.  They expressed their excitement in seeing our success of hosting local weekly events in different venues and creating these safe spaces for our LGBTQ+ and allies; creating community. They suggested for us to consider expanding and creating more events and perhaps taking over the Salinas Pride since the organization had dispersed. This night sparked our mission as a collaborative group between my wife, me and, our two friends who were a DJ duo making a mark in the underground rave scene.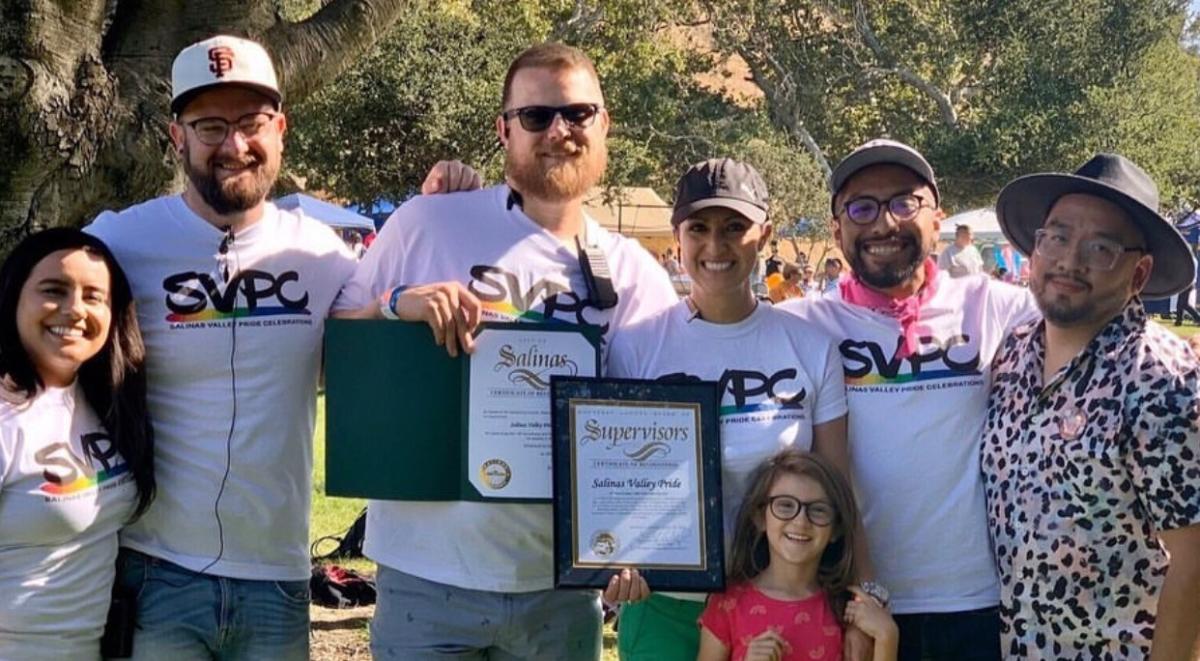 Within a month we had gathered an amazing group of local LGBTQ+ talented individuals ranging from fashion designers, musicians, singers, dancers and choreographers, artists, painters, poets, public speakers, activists, and more! We hosted our first Salinas Valley Pride under the name "Salinas Valley Pride Celebrations" on September 25, 2010, and gathered close to 500 guests at the Fox Theater - Salinas, from various neighboring cities in all directions from us. All excited and proud to have a safe space that highlighted the local talent and would change our queer community completely. From that day, our group changed and expanded, and we grew as an organization and a community, unified by hope and resilience. I've had the fantastic opportunity to advocate and lead the organization for many years and work with amazingly talented individuals. I have loved and appreciated the difficult and the easy days and all the learning that has come with it. We as a community keep thriving together."
WHAT ARE SOME OF THE EVENTS VISITORS CAN EXPERIENCE DURING PRIDE MONTH IN MONTEREY COUNTY?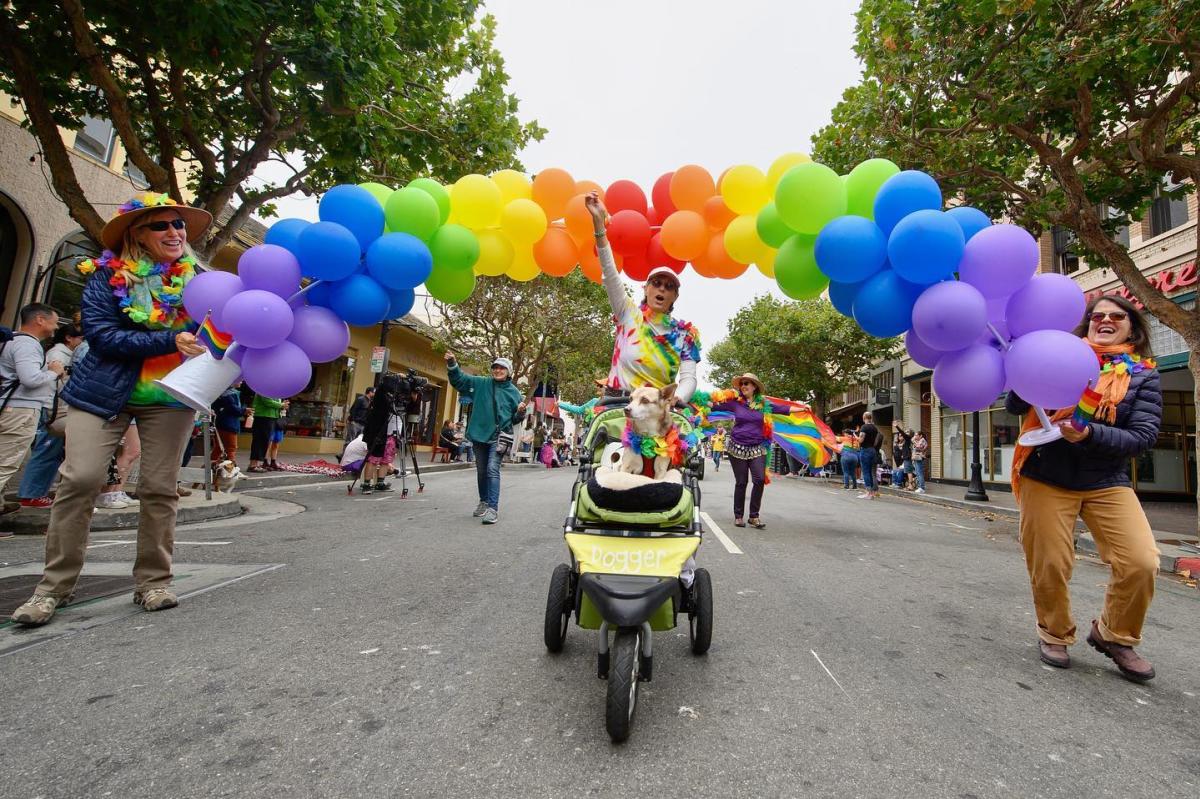 Photo Credit: Monterey Peninsula Pride
"At Pearl Hour we have our Monthly LGBTQ Mixer on the second Thursday of the month and our Roulette Hour Drag & Variety show on the second Saturday of the month. Also on July 15th is Monterey Peninsula Pride at the Custom House Plaza in Monterey from 11am-3pm and I have the honor of DJing for the after-party event here at Pearl Hour from 8pm-12am." 
WHERE DO YOU GET YOUR INSPIRATION FROM? ANY PLACES IN MONTEREY?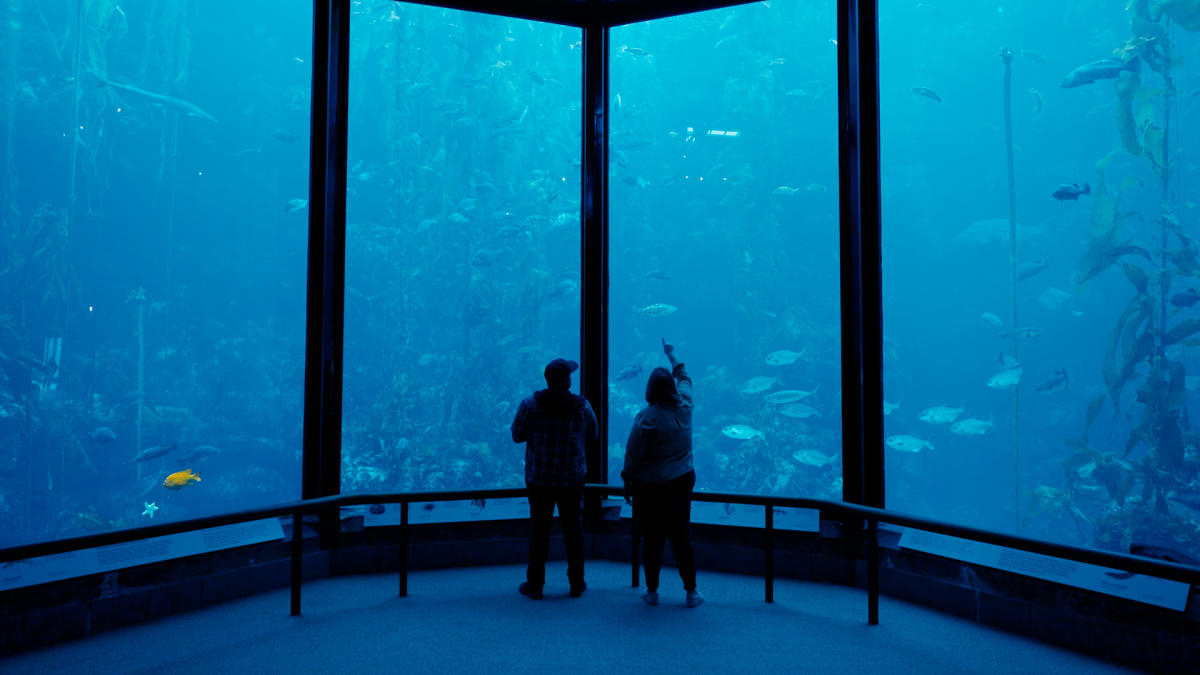 "I love where I live. It is such a beautiful area. I live in Salinas and work in Monterey, but I visit various parts of the county. I am constantly surrounded by such an amazing variety of locals and tourists where I can share our culture in the various parts of Monterey County and learn about other places through our tourism. Being able to share music with such a variety of people out here is such a blessing. Seeing the excitement of those in the crowd when I blend and mix different genres is such an amazing feeling. Getting everyone to dance and sing and share good vibes with us is one of the best feelings for a DJ. I feel inspired by the blend of cultures, backgrounds, colors, and flavors our area nurtures.  
I work at the Monterey Bay Aquarium, and I love the ocean. I love the sea life and all its mysteries. There's something about this place that is magical, and I constantly think of songs based on situations or people I encounter. I'm constantly thinking of music and how it influences our moods and helps us navigate through our daily life. I do also love visiting our local spots and the inspiration I get from various scenes." 
WHERE ARE YOUR FAVORITE PLACES TO EAT OR GRAB A COCKTAIL?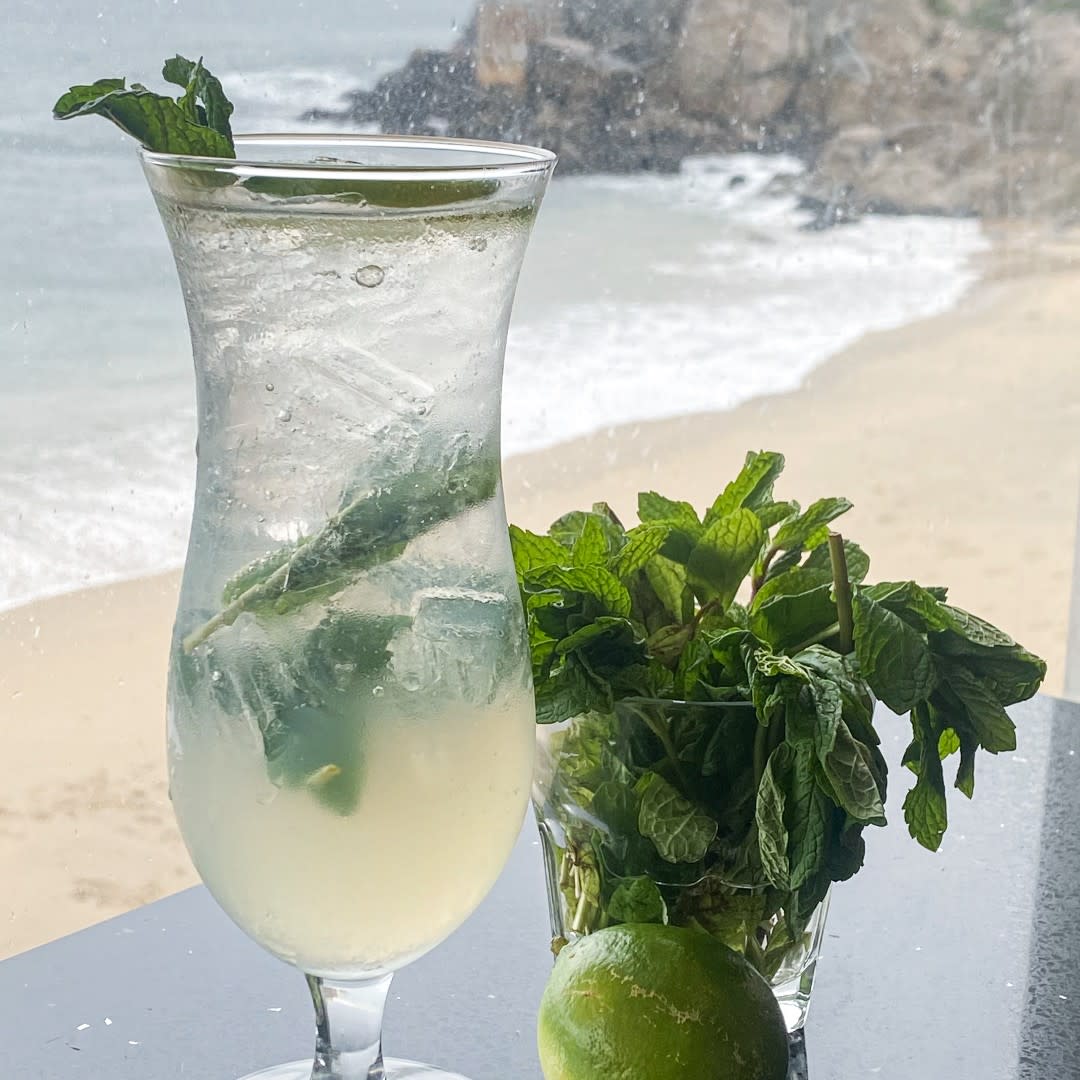 Photo Credit: Lalla Grill Oceanside
"A few spots I love to eat or mingle with friends are El Cántaro Vegan Mexican Restaurant, Lalla Oceanside, Abalonetti Bar & Grill, and of course Pearl Hour in Monterey with their amazing specialty cocktails and amazing staff." 
WHAT IS YOUR FAVORITE WAY TO SPEND YOUR DAY OFF?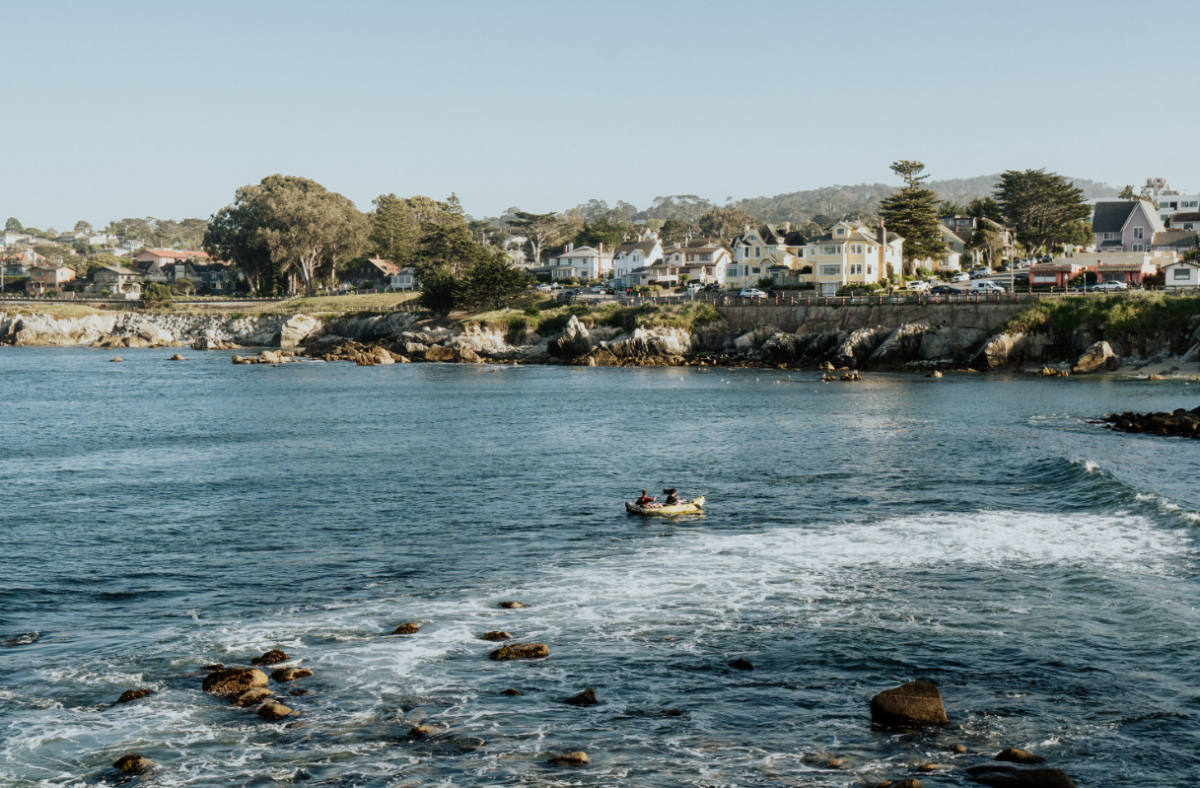 "There is so much to do out here, especially now. I love spending an enjoyable day at Lovers Point in Pacific Grove or Casa Verde in Monterey. We love hiking different spots, for example, trails in Toro County Park, or Fort Ord National Monument then catching a movie at any of our really cool movie theaters and grabbing a bite at any of our great restaurants/bars and enjoying our home." 
WHERE IS YOUR FAVORITE PLACE TO STAY IN MONTEREY COUNTY?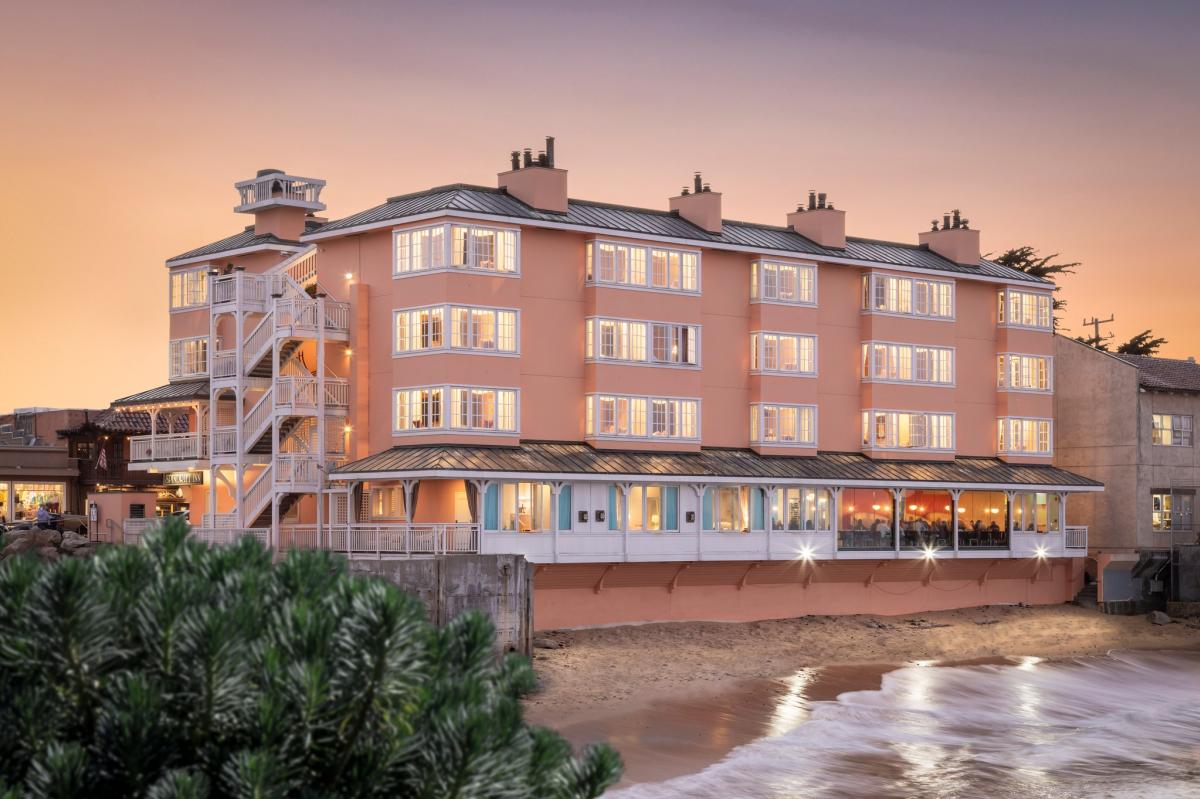 Photo Credit: Spindrift Inn
"InterContinental The Clement Monterey and Spindrift Inn on Cannery Row are amazing with oceanfront views and close proximity to a variety of restaurants and bars and are in walking distance to the Monterey Bay Aquarium."  
ANY LOCAL TIPS FOR SOMEONE WHO MIGHT BE A FIRST-TIME VISITOR TO MONTEREY COUNTY OR LOOKING FOR SOMETHING TO DO DURING PRIDE MONTH?
"As a first-time visitor, I would say do some research online and see what pride events come up. Our local Pride organizations and LGBTQ+ advocates do a great job at sharing various Pride events. Check out restaurants/bars and local businesses that support Pride and get to know the locals. And yes, check out media online sites such as the Monterey County Weekly or this one, www.seemonterey.com, Monterey County Convention & Visitor Bureau for reference."