Carmel-by-the-Sea is a coastal gem that transcends mere beauty; it's a haven for creative souls, where artists, writers, and innovators have found inspiration for over a century. Counting luminaries like Salvador Dali and Francis McComas among its local legends, our village has long been a cradle of creativity, now home to over 100 art studios, galleries, and antique stores.
This rich artistic legacy culminates in the 4th Annual Meet the Makers Art & Wine Walk. Join us on Saturday, October 14, 2023, from 4:00 p.m. - 7:00 p.m., as we showcase our exceptional local artists, esteemed winemakers, and culinary artisans in an evening of artistic wonder and delectable discoveries.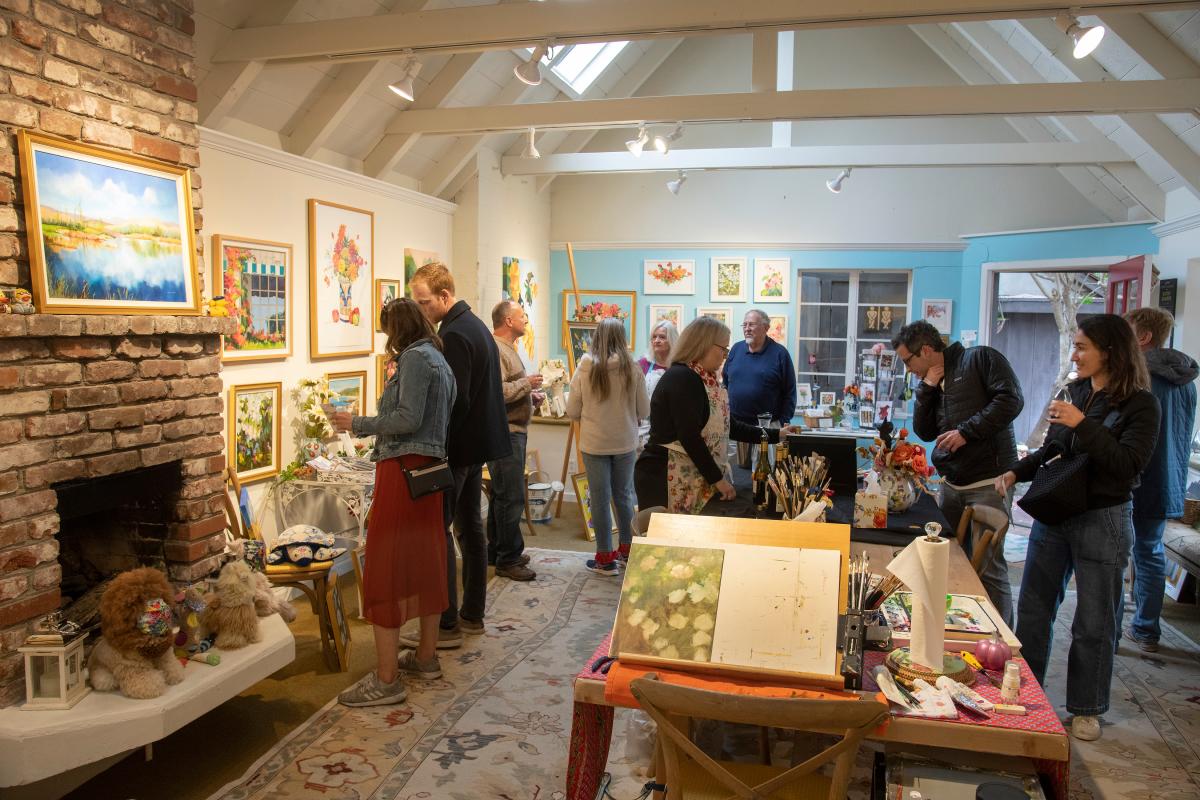 What to Expect at Meet the Makers
Engage with Artists: As you stroll through our enchanting village, you'll have the unique opportunity to get up close and personal with artists who continue to carry forward Carmel's artistic legacy. Wander through 17 locally owned art galleries, each adorned with distinctive blue lanterns. These galleries are the heart and soul of our creative community. Participating art galleries include Aaron Chang Gallery, Bennett Sculpture Gallery, Carmel Art Association, Delia Bradford Gallery, Galerie D'Art Marie-Claude Joron, Galerie Plein Aire, Gallery North, Gallery Sur, Jennifer Perlmutter Gallery, Joaquin Turner Gallery, Kevin Milligan Gallery, Le Coupe Gallery, Lilli-Anne Price Contemporary Fine Art, Lisa Bryan Gallery, Mary Titus Gallery, Patricia Qualls Gallery, and Scott Jacobs Gallery.
Wine Tasting: Immerse yourself in the rich tapestry of locally crafted wines from some of Monterey County's most esteemed wineries. Our participating wineries include Bernardus Winery, Chalone Vineyard, CRŪ Winery, DeTierra Vineyards, Folktale Winery & Vineyards, J.Lohr Vineyards & Wines, JL Wood Wine, KORi Wines, Riboli Family Wines of San Antonio, Scheid Vineyards, Talbott Vineyards, and Tira Nanza Wines. It's a journey through our region's diverse terroir, and each sip tells a story. (Plus, enjoy a bonus sampling from Hidden Hills Brewing and Blending!)
Culinary Delights: To tantalize your taste buds, we've gathered culinary artisans who offer a taste of Carmel's edible excellence. You can savor delectable bites from Carmel Honey Company, the Nut Hut, Carmel Caramels, What's Popp'n Popcorn, Flaherty's Seafood & Oyster Bar, and Pangaea Grill.
Wine-tasting tickets are priced at $45 per person. However, touring the art galleries is entirely free of charge. Best of all, your participation in the Meet the Makers Art & Wine Walk supports Carmel's commitment to education through the Monterey Wines Foundation and Scholarship Fund. Your attendance not only promises an unforgettable afternoon but also contributes to a brighter future for our community.
This event is made possible through a partnership between Visit Carmel, Carmel Art Walk, and the Monterey County Vintners & Growers Association.
Mark your calendars for Saturday, October 14, 2023, from 4:00 p.m. - 7:00 p.m., and prepare to be enchanted by the artistic, viticultural, and culinary wonders of our coastal paradise. Meet the Makers Art & Wine Walk promises an evening of magic and inspiration that you won't want to miss.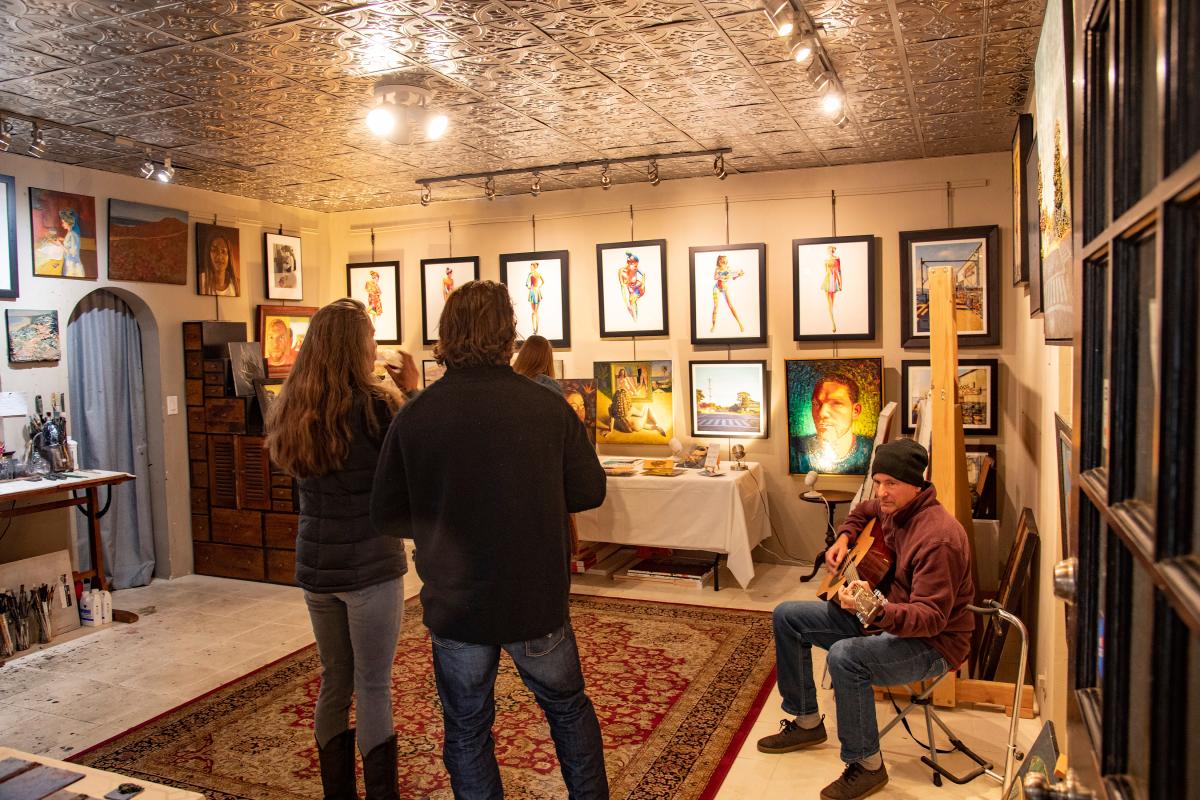 We look forward to welcoming you to our beautiful village for this spectacular celebration.