Photo courtesy of Joseph Kumzak 
Monterey County is a fantastic destination for outdoor enthusiasts, serving as a mecca of outdoor recreation, and offering a multitude of opportunities to practice your skills and tap into your keen adventurous spirit.  
Paddle the Monterey Bay on a canoeing adventure, swing for the water's edge at our world-class golf-courses, surf the Central Coasts' incredible swells–there are so many ways to get your game on in Monterey County. Let's go!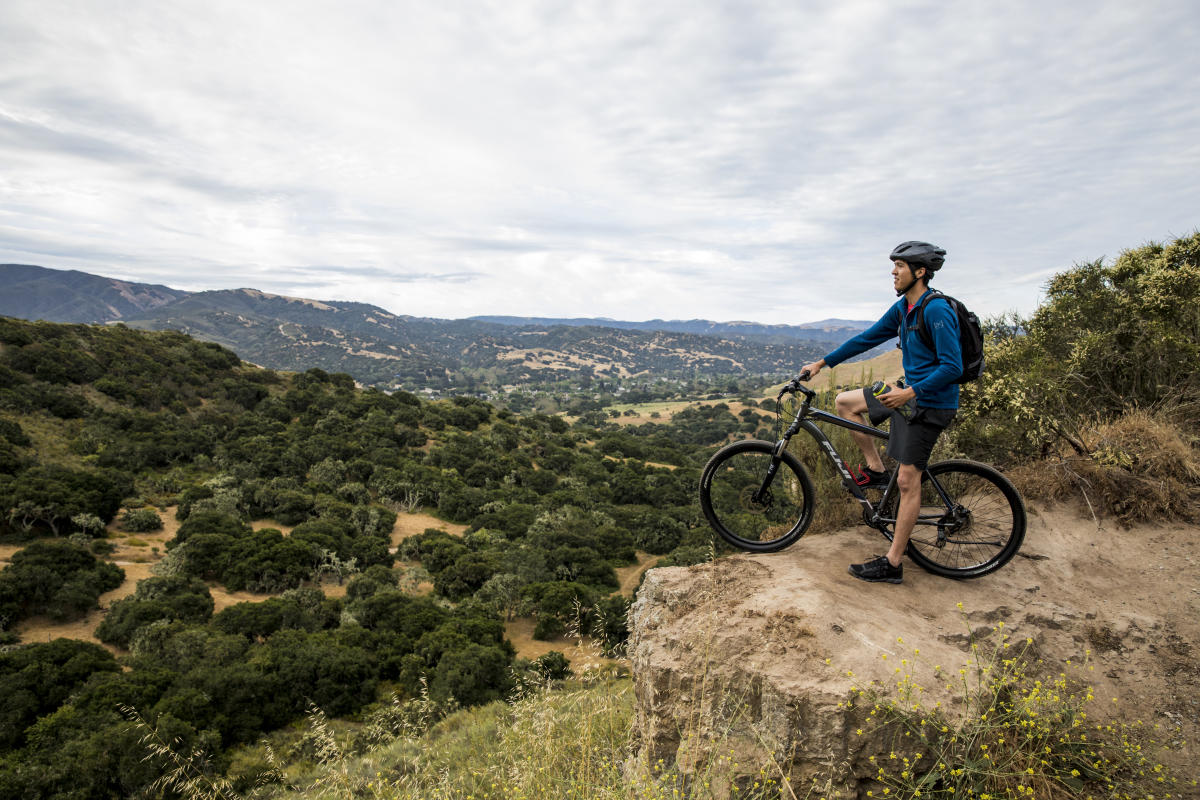 If you want to experience the Monterey County that locals love, consider exchanging your four wheels for two. With miles upon miles of bike lanes, waterfront trails, and off-road tracks, you can easily reach your desired destinations along picturesque bike routes. Fort Ord boasts over 80 miles of enjoyable trails that take you through exciting and historically significant terrain. You can also make the annual pilgrimage to Laguna Seca Recreation Area on April 18-21, 2024 to join hundreds of pro cyclists, at the "World's Premier Cycling Festival," the Sea Otter Classic.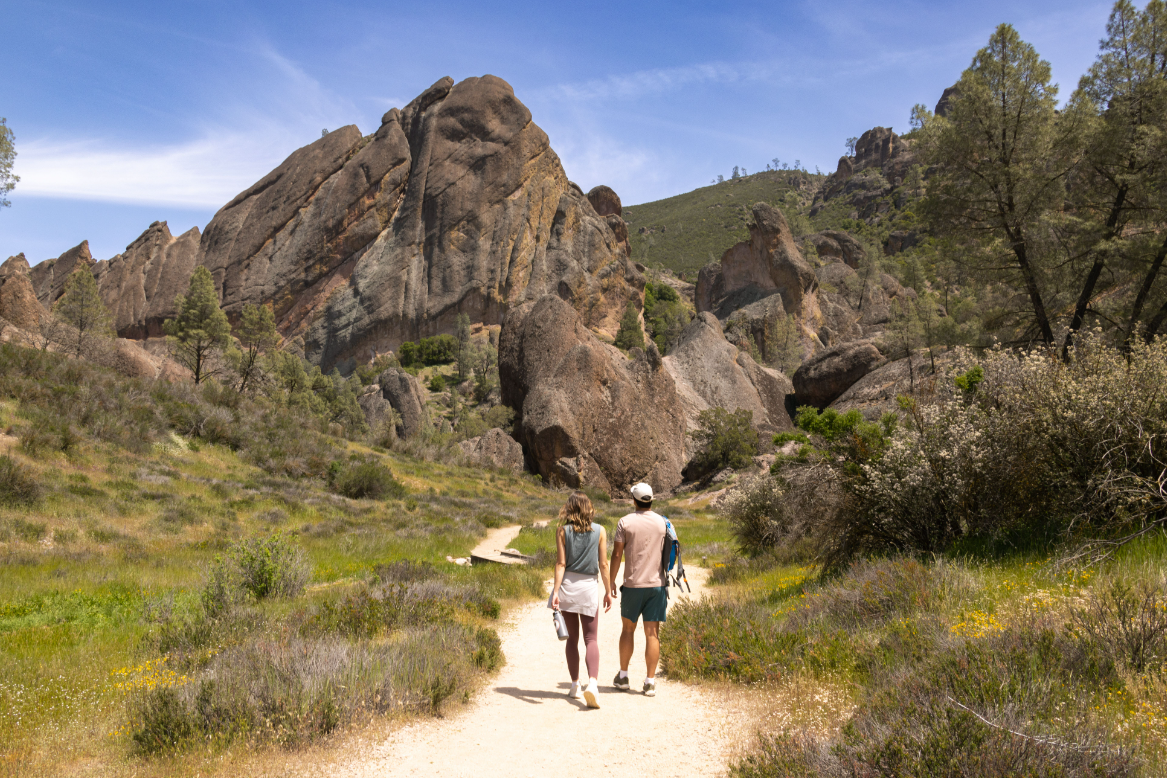 Monterey County has hundreds of beautiful hiking trails ranging from all levels of fun and adventure to calm, relaxing strolls with breathtaking views. Pinnacles National Park has over 30 miles of trails, enough for an all-day trip for the avid hiker or for families looking for a new adventure.  See our Top Day Hikes in Monterey County page for a detailed description of one easy day hike at Pinnacles Park.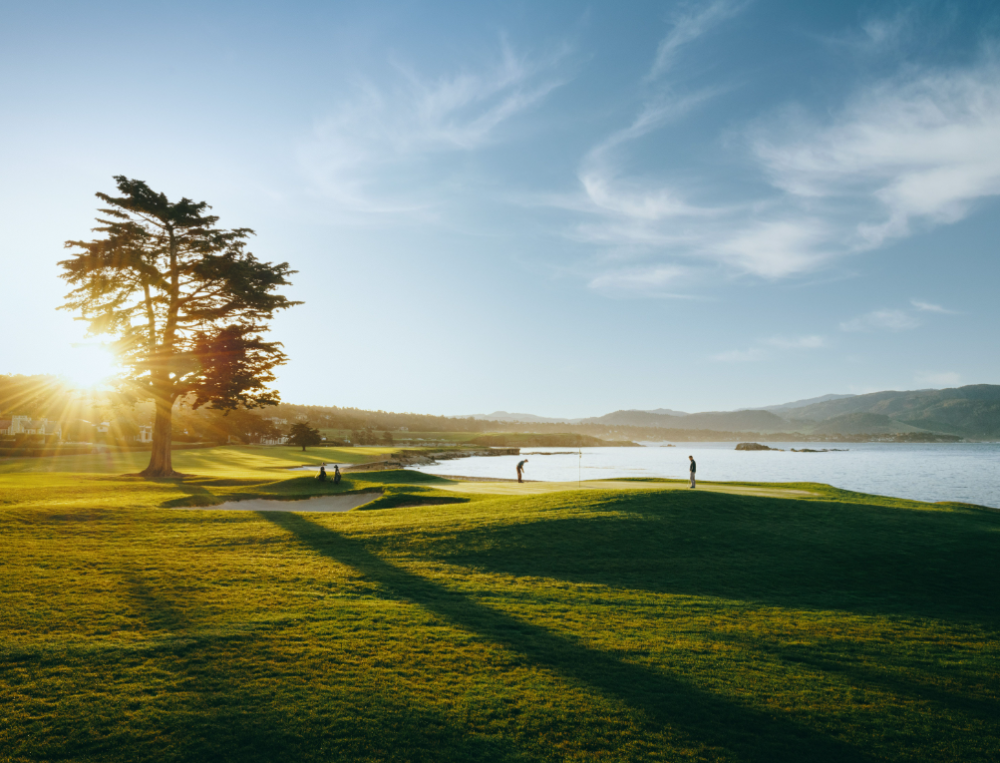 From the world-famous Pebble Beach Golf Links to Del Monte Golf Course, Monterey County offers some of the finest fairways in the world. With 26 public and private courses (over 450 holes in all) set in one of the country's most breathtaking locations, you're sure to be swinging like a pro by the end of your stay.
Exploring Monterey County on horseback is surprisingly easy, thanks to the numerous equestrian trails that wind through rugged mountain terrain and sandy beaches. Saddle up and head on out Horseback Riding!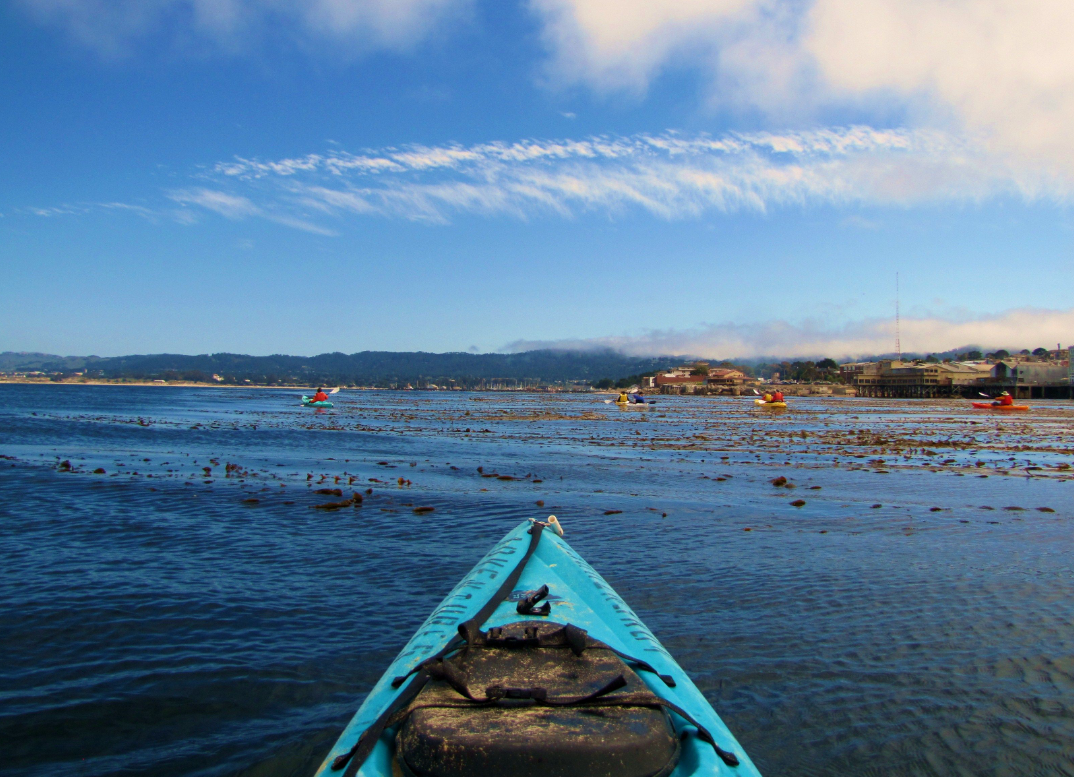 We doubt you'll want to speed through a kayaking adventure on the Monterey Bay or California's second largest estuary, the Elkhorn Slough, but the option is there to get in a great workout! Otherwise, take your time as you paddle your way around to see amazing wildlife, including endangered sea otters, and soaring pelicans, or catch a view of Cannery Row from the water.
There's nothing quite like a day on the water, being swept up with the peaceful winds and deep blues of Monterey Bay. Prevailing northwest winds on the bay make conditions ideal for sailing almost every day. Whether you're looking for a short sail out, a romantic sunset cruise, a private charter or sailing lessons, you can do it all on Monterey Bay. Now that's something to sail-abrate!  
Monterey County offers fantastic opportunities for skateboarding enthusiasts, particularly along its scenic coastal paths. Want to shred a little? With quarter pipes, a stair set with hubba ledge and rails with smooth flow throughout the park, the City of Seaside Cutino Skatepark is an excellent place for some epic skateboarding. Learn more about skateboarding around Monterey County here. 
Monterey Bay is a fisherman's paradise. There are plenty of opportunities to catch salmon, halibut, and other fish. You can fish from shore, from a boat, or even from a kayak.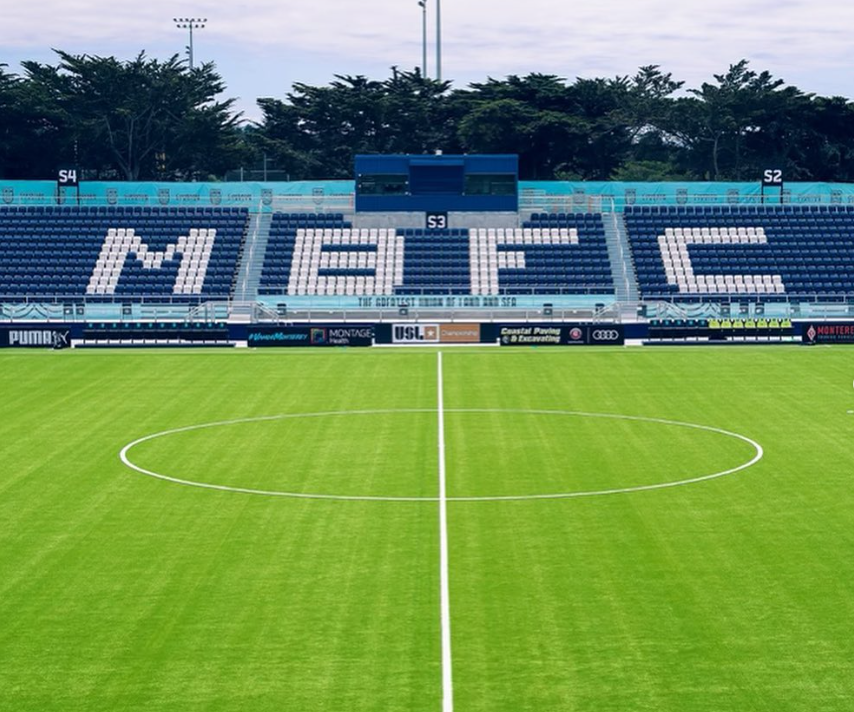 Photo courtesy of Monterey Bay FC
If you are looking for some exhilaration and local vibes after a long day of exploring Monterey County, experience a Monterey Bay F.C. game. Monterey County has its own pro soccer team!  
MBFC is a pre-professional development league designed to provide players with a level of competition and coaching experience. They are proving to be the next round of soccer stars. The team is currently leading the Nor Cal Division and the season is fully underway. 
Its home field, the renovated Cardinale Stadium on CSU Monterey Bay's campus, is a sleek, 6,000-seat soccer-specific stadium featuring great local food and beverage vendors. With their passionate fans and talented players, Union games are fun and guaranteed to get your heart racing.