At just one-square-mile, Carmel-by-the-Sea is Monterey County's smallest village, but for what it lacks in size, it more than makes up for in things to do! This notoriously charming European-style town offers a plethora of activities and attractions including cozy bed and breakfasts', art galleries, culinary delights, wine-tasting rooms, performing arts venues and the famous sands of Carmel Beach. Make the most of every hour in your day with the itinerary below.
DAY 1
 9 a.m.
Start your ambitious journey with a solid caffeine fix at one of the oldest businesses in Carmel-by-the-Sea. Carmel Bakery on Ocean Avenue offers a variety of beverages, grab-and-go snacks and baked goods like no other. Since you're on vacation, mix things up and have dessert for breakfast: their homemade cannoli are simply divine!
10 a.m.
Time to shop! With your sugar rush in full swing, it's the perfect time to hit the charming storefronts along Carmel's main drag, Ocean Avenue, and the surrounding side streets. Browse luxurious designer brands like Tiffany's and Anthropologie at Carmel Plaza or take to the various specialty shops for one-of-a-kind jewelry, home goods, gifts and clothes.
Stop by the Carmel Honey Company at Carmel Plaza to stock on up local souvenirs your friends are sure to love! 
Stop by a few of the many art galleries in the area. Get a slice of the overall art scene at the Carmel Art Association's gallery on Dolores Street, where they showcase artwork from over 100 local artists or stop by Trotter Galleries which specializes in beautiful California & American paintings.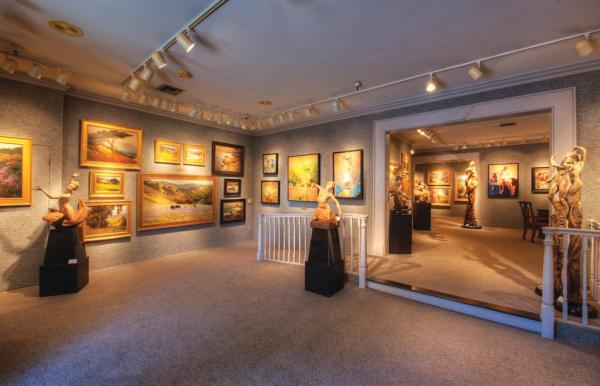 Noon
Enjoy a taste of some of Monterey Bay's freshest seafood at Flaherty's Seafood Grill & Oyster Bar or A.W. Shucks Oyster Bar. Be sure to start off with a cup of clam chowder and oysters; of course!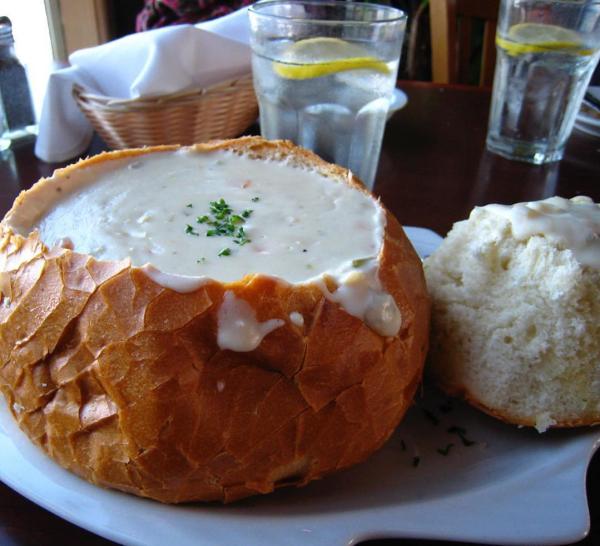 1 p.m.
Work off that lunch and soak in the scenic sights along Carmel's coastline. The most fun (and easy) way to explore the local roads are with an electric bike from Mad Dogs & Englishmen Bike Shop. To fully experience the charm of Carmel-by-the-Sea, head down 8th Avenue to Scenic Road where you will arrive upon pristine Carmel Beach. Take a breather and simply soak in the sights and sounds of crashing waves, dashing dogs and dolphins swimming in the surf. From here, work your way down Scenic Road passing by whimsical cottages and the Carmel River State Beach along the way. You won't believe how incredibly fast these e-bikes will get you back up the hill!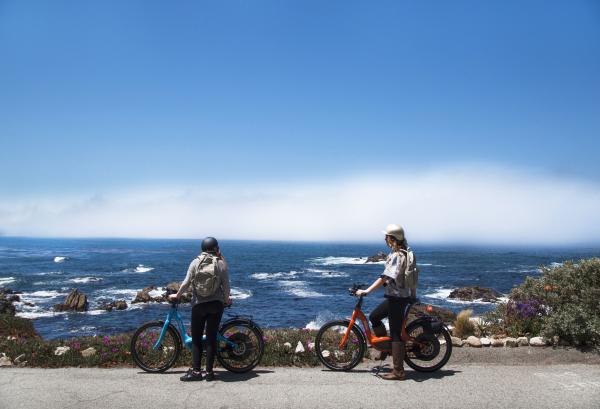 4 p.m.
It's 5 o'clock somewhere, right? Carmel-by-the-Sea has seen a recent boom in wine-tasting rooms, which is never a bad thing. Dozens of tasting rooms are scattered throughout a one-square-mile radius, the hardest part is choosing which ones to try! Start at Wrath Wines, Blair Wines or Hahn Family Wines all within Carmel Plaza.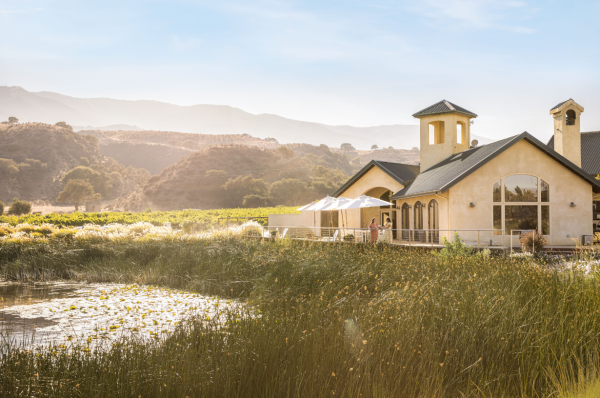 5:30 p.m.
Round out your foodie experience with an early dinner reservation at Grasing's on Mission Street. Their coastal cuisine highlights the area's exceptional local and organic bounties of produce, steak and seafood. Start off with their truffle and white cheddar popcorn, you will not regret it!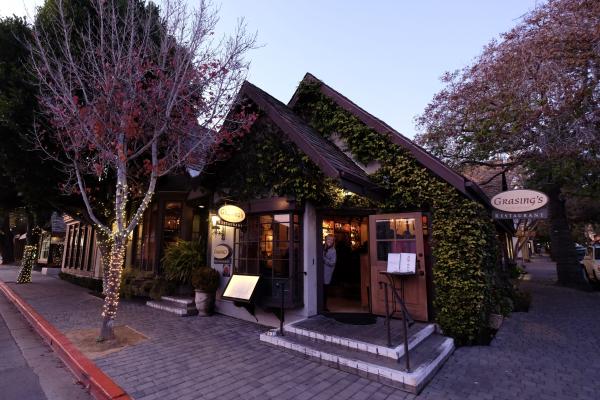 7 p.m.
Once the sun sets, mosey on over to one of the local theatres for a taste of the performing arts scene. The architecturally stunning Sunset Center regularly plays host to world-class performances and live events including global music, comedy, rock shows, theatre, and dance. Looking for a more intimate venue? Watch the local talent in a rendition of a popular musical or play at the Golden Bough Playhouse.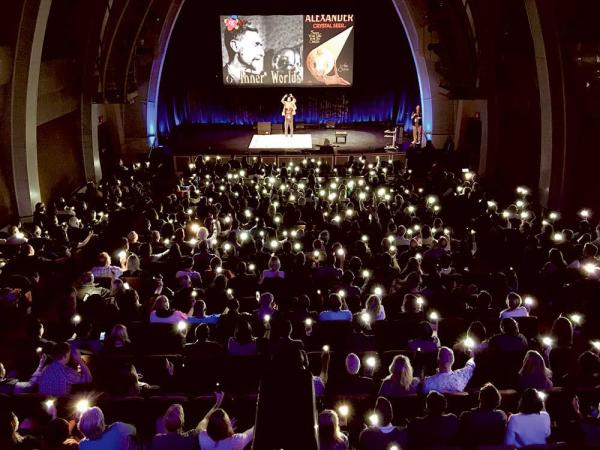 8:30 p.m.
Cap off your night under the stars at the Rooftop Lounge at Vesuvio. Take a seat by one of the fire pits and try one of Chef Pepe's limoncello cocktails.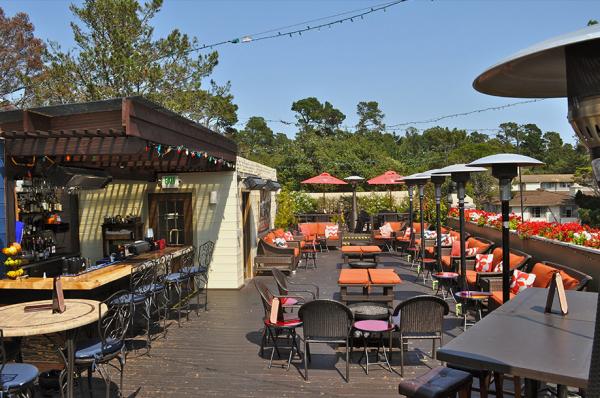 9:30 p.m.
Wind down your busy day at a friendly inn or charismatic bed and breakfast. There's a room and theme for just about any taste and budget: experience the genuine hospitality at Hofsas House, historic highlights at Pine Inn, stunning ocean views at La Playa, or high-end luxury at L'Auberge.  Discover all lodging options for the area on the Carmel-by-the-Sea lodging page.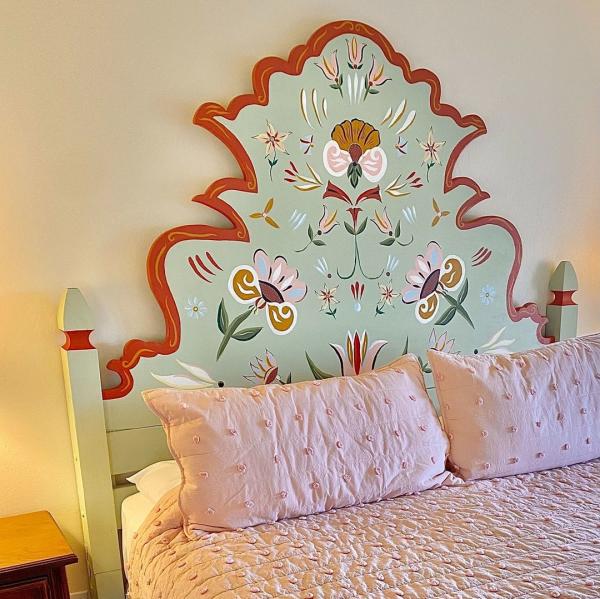 Day 2
9 a.m.
Stroll down to Carmel Belle and enjoy a light breakfast. The avocado toast and a cup of jo are the perfect way to start another busy day! Post up near their cozy indoor fireplace and blend in with the locals.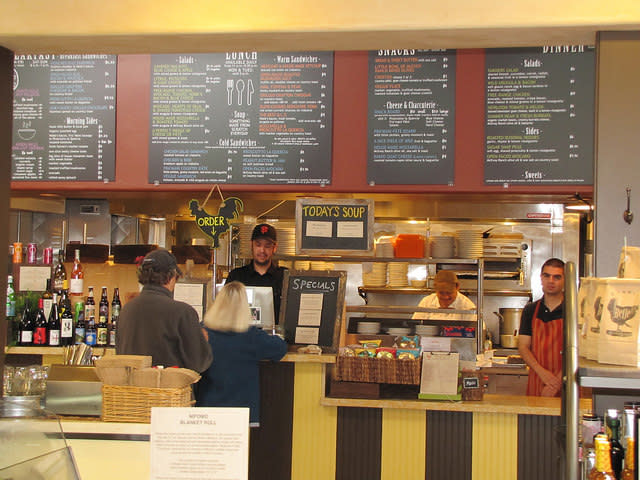 10 a.m.
Get lost in the town's tucked-away courtyards and shops or roam around Devendorf Park (across from Carmel Plaza) at your leisure. Be sure to stop in Eco Carmel for one-of-a-kind (and eco-friendly) souvenirs!
11 a.m.
Carmel is a food lover's dream and there is no better way to experience the local foodie scene than with a guided Carmel Food Tour. Meet your guide on the corner of San Carlos & 9th Avenue in downtown Carmel for an unforgettable three-hour culinary experience. The tour is an easy 1.3-mile walk with seven stops including a variety of food samplings, olive oil tastings and sweet treats.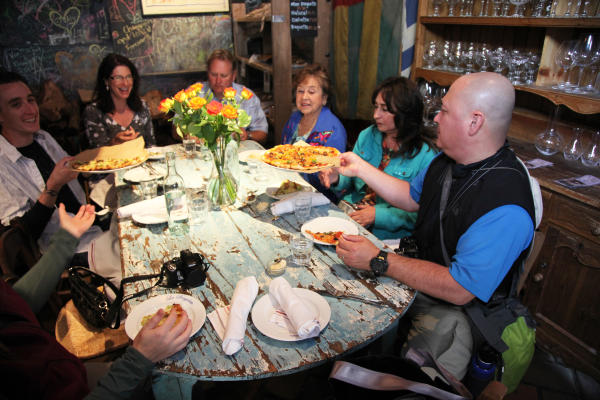 2 p.m.
Now that you're nice and full, mosey over to those wine-tasting rooms you weren't able to make it to yesterday. Galante Vineyards, Scheid Vineyards, Silvestri Vineyards are a can't-miss!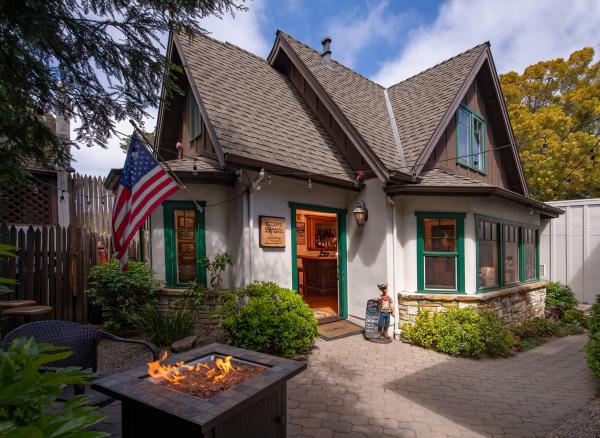 6 p.m.
Can you believe your 2 days is almost up? Round out your trip with an incredible dinner at Basil Seasonal Dining. Tucked away in a whimsical courtyard, this sustainable favorite serves up a locally sourced menu including a delicious branzino (European bass) and luscious pork shank.